Capture the Toymaker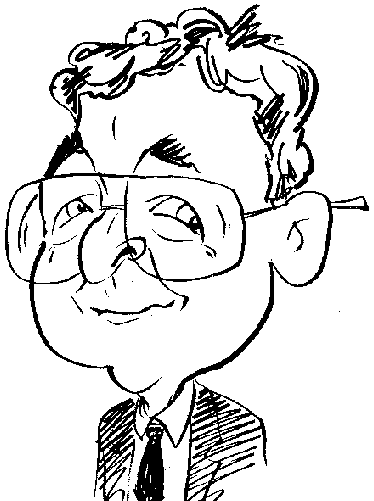 Review controls
Police work often involves following a set routine and this next game certainly lives up to this theory.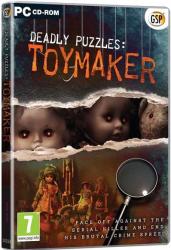 click image to enlarge
Deadly Puzzles: Toymaker casts you in the role of a female detective tracking down a serial killer who has been murdering young women in a quiet town. This sadist killer has developed a habit of leaving his calling card, in the form of a strange toy, at the scene of his crimes. As a result he has become known as the Toymaker of the game's title.
Prior to starting this game you need to create a profile. You can adjust the volume levels for music and sound effects plus select whether to play in full-screen mode with a custom cursor and voice-overs. The game gives you the option of two levels of difficulty. With Casual mode you have a faster recharging of the Hint and Skip features with glimmers identifying active areas and no penalty for mis-clicking in the numerous Hidden Object game play sessions. If you opt for Expert mode then there is a longer delay before recharging takes place with no glimmers and a penalty for over-use of the mouse when searching for items during Hidden Object scenes.
As well as his homicidal tendency and love of strange toys, this killer takes great pleasure from taunting the police, especially your good self who he does not rate as being capable of stopping him from committing more crimes. Clues are deliberately left behind at the various murder scenes. These clues will reveal video messages from the killer plus fragments of a map leading to more clues once puzzles have been solved. In order to solve the puzzles you will need to visit the various crime scenes and find missing elements that will allow the puzzles to be completed.
While this game might initially give the appearance of being of the fairly standard Hidden Object Adventure genre, this is a misconception. Toymaker is more like the original Hidden Object games that had little or no Adventure element in them. The game of Toymaker follows a set pattern almost throughout of using a map to visit locations, tackling Hidden Object scenes and then solving a puzzle.
Your notebook sits in the lower left corner of the screen with the Hint feature, replaced at appropriate moments by the Skip option, in the lower right corner. Occupying the space between them is an inventory which holds the items received as a reward for completing a Hidden Object scene and the pieces of map that come with the video tape for solving a puzzle. There is a map which is fastened to the wall in your office and this will display mini-scenes showing the locations available. This map will instantly transport you to a selected mini-scene once you click on a "Go to location" button. You will then be faced by a Hidden Object scene.
The sequence, following the game's pattern, begins with a Hidden Object scene that contains the puzzle which, once found, needs to be placed on the desk in your office. You then discover that elements are missing and these parts can be found by returning to the map and visiting each of the scenes that are displayed there. Each of these locations will consist of a Hidden Object scene that contains one of the missing elements. When these elements have been found then they need to be combined with the puzzle so that it can be solved. You will then receive another video tape and the next piece of the map for the cycle to begin again.
All the Hidden Object scenes, apart from one, adopt the same format. There will be a cluttered scene with a text list of items to be located in the scene. Occasionally an item will be listed in blue to indicate that an additional action will be required before the item can be selected. You will be rewarded with an item for completing a Hidden Object scene. As you will need to revisit some locations, some cluttered scenes will be re-used however the list of items will show some variety.
The puzzled that appear in this game are varied in style. Although none are particularly inventive, they are of a reasonable standard of difficulty but should not present too much of a challenged to experienced players. Actually the whole game does not present too much of a challenge apart from the boredom of doing the same things over and over again. I was able to breeze through this game in under three hours so do not expect it to keep you up at night.
Deadly Puzzles: Toymaker is priced at £5.10. System requirements call for a 2GHz processor, 1GB of RAM and 350NB of available hard disk space running Windows Vista and later.
http://www.gspgames.co.uk/games/deadly-puzzles-toymaker-502145?meta=hiddenobject