A Boxee Box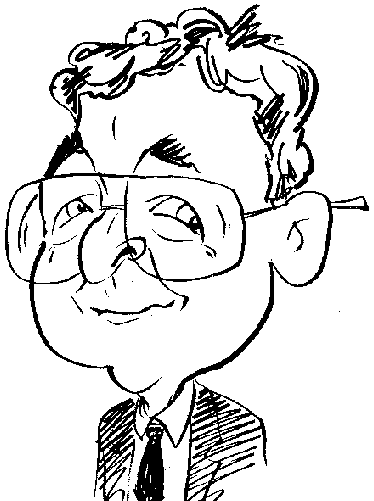 Review controls
The Boxee Box could be regarded as a hybrid product. D-Link, the source of this particular offering, has combined the free Boxee media software with its own hardware kit in order to offer the user a solution to the conundrum of creating a home-based media centre for their entertainment needs.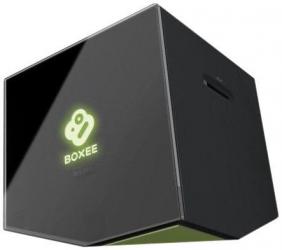 click image to enlarge
Recently I have been checking out the Boxee Box as part of my home network computer set up. The results were not always as positive as I would have liked as the Boxee Box proved to have a temperamental side to its make-up.
Lets start with the actual kit before getting down to the performance. Opening the rather stylish packaging (I was tempted to say "box" but that could cause some confusion with the product's name) revealed the main Boxee Box and a double-sided remote control unit. There are also a number of leads including power and HDMI plus a small Install Guide. You will need to provide the display unit in the form of a television with HDMI socket connection and router connectivity for Internet access.
The appearance of the actual box has somewhat of a Marmite flavour about it. Some will like it while others might not. Starting out as a 115mm black cube with bright green insides, it looks as if somebody had taken a machete or other sharp implement to the unit and sliced off a large chunk and then a further small piece thus revealing the green insides. As a result of the slicing, the box sits at an angle showing a green triangular chin. An on/off button is located on the top of the box and there is a memory card slot (SD and MMC formats) on one side.
The D-Link box is particularly well-endowed with connection options. Along with the power socket, you get Ethernet, HDMI, SPDIF, two USB ports and RCA audio sockets arranged at the rear. There is also built-in Wi-Fi for external connectivity. Control is carried out by the dual-sided remote. On one side, which has the D-Link logo, there is a four-way D-pad with central selection button plus menu and play/pause buttons. Turning the remote over, you will find a rubberised QWERTY key pad for when you need to enter any information. Although on the small size, this key pad can carry out its designated task.
Setting up the Boxee Box is straightforward and includes an option for either wired or wireless connection to your router in order to access your network and Internet. I opted for the Wi-Fi connection which required the entry of the appropriate password using the remote device.
A rather plain Home screen is your welcome to the media service. There are icons for the different categories of content classified as Friends (not the television series), Watch Later, Shows, Movies, Apps, Files and Web. A series of large thumbnails, shown three at a time, represent various clips that might be of instant interest. Examples from those available on my Home screen include an Iron Man 3 trailer, Always Alright Alabama Shakes live performance and the Joy of Air. Clicking on any of these brings up the appropriate video clip.
The Friends section is your personal area with options to create links to Facebook, Twitter and Tumblr. Watch Later is an area for storing those items you wish, not unexpectedly, to watch later. Shows deals with programmes previously broadcast on various channels such as Channel 5, Engadget, Revision 3 and TED. In many cases all you get are short clips rather than the full programme. Options are available to categorise this content as Popular, Genre or Channel.
The Movies category appears to contain a treasure chest of 200 movies available for your watching pleasure. However just over half of them require you to take out a subscription, with many having an Asian appeal. From those titles that were classified as Open (Free to watch) that I viewed, the range of quality, especially with regards to the acting and storyline, was variable although the content was often available in HD.
By default there are 258 Apps available from the Apps section. These Apps include those for Spotify, YouTube, AccuWeather, Sling Player and BBC iPlayer. When first used an App will need to be downloaded and then installed. By removing the Parental Control option, a simple enough task, you can increase the number of Apps to 270 – no prizes for guessing the subject matter of those additional Apps.
The Files section relates to your own content. In order to access this content you need to target specific folders which are then scanned so that the relevant content can be added to the Boxee Box repository. Unfortunately this was one area where the Boxee Box could raise the user's frustration level. While the Boxee Box was able to recognise my network and main system, it was unable to locate any media that was there. Attaching an external drive to the Boxee Box, via one of the USB ports, proved to be a more successful route but even then the Boxee Box would only identify media stored within a specified folder. Media files in the root directory were totally ignored.
As you would suppose, the final section provides you with a Web browser that can download Web pages at a reasonable speed. However there were a couple of occasions when, for no apparent reason, the Internet connection was lost. This lost connection applied only to the Boxee Box as I was able to surf with other devices connected to the network. I had to power down and restart the Boxee Box in order to re-establish the Internet connection. The Boxee Box also rebooted itself on more than one occasion when I was trying to access content from the Shows section.
The Boxee Box's performance could be regarded as a bit like the curate's egg. It was fine for some activities but could let itself down at times with reboots, lost connections and inability to access files on my network. I have seen this product available at £142.99 which is reasonable for a HD media centre but I do worry about the problems I mentioned.
http://www.dlink.com/uk/en/home-solutions/entertain/media-players/dsm-380-boxee-box