Kobo Goes HD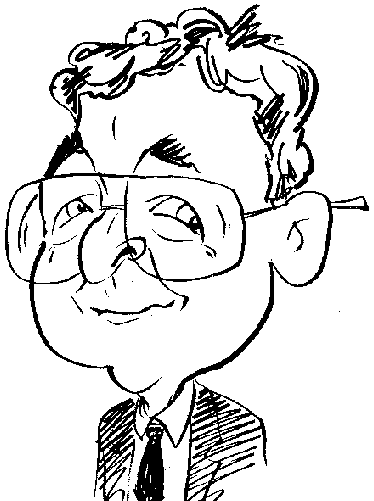 Review controls
A last minute invitation saw me attending the launch event for Kobo's latest eReader device.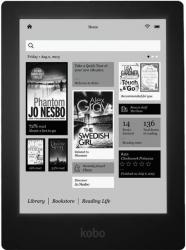 click image to enlarge
Adding to is range of eReader products, Kobo has developed its Aura HD Reader. Described as being designed for the world's most passionate book lovers, the Kobo Aura HD unit is available in luxurious Ivory, Expresso and Onyx. The sample under review is of the Ivory hue. Built around a 6.8-inch WXGA+ Pearl E Ink touch-screen, the Aura HD comes with the claim of offering the highest resolution currently available of 265 dpi at 1440 x 1080.
With dimensions of 128.3 x 175.7 x 11.7 mm (W x H x D) and weighing 240g, the Aura HD should slip into reasonable sized pockets and will not weigh down the dedicated fan of digital books. External controls are kept to a bare minimum. Situated on the top of the device are a red slider switch and a press button which is flush to the surface. The red slider switch is for power on/off/sleep modes while the press button will turn on/off the unit's ComfortLight feature to help when reading in darken situations. These two switched make up the total complement of external controls. Slots for attach a microUSB lead for recharging and connection to a computer plus inserting a microSD memory card to increase the built-in 4GB of storage up to a maximum of 32GB are to be found on the base of the unit.
Powered by a Freescale i.MX507 1GHz processor this eReader has a rechargeable battery pack rated at more than one month of usage based on 30 minutes of reading per day with or without the ComfortLight being used. Switching the device on, from cold, requires a short wait of 17 seconds before the Home page is displayed. This will show the current book, with percentage read and estimated reading time, plus various other options. These other options can include a quick tour of the Reader's features, when a sync was last carried out and specific aspects that you have used in the past. Pop-up menus for Library, Bookstore and Reading Life are arranged across the bottom of the Home screen allowing you quick access to various features.
When reading a book you have a choice of ten font styles with a user-definable font size, line spacing and margins using on-screen slider bars. While I was happy using the slider bars for line and margin adjustments, I feel that selecting a point size for font is the better method. I have no issues with the quality of the displayed fonts. You can select from three designated area arrangements on the touch-screen for carrying out forward and backward page movements and calling up the Reading menu. An adjustable page refresh option, ranging from one to six pages, is available. I settled on the default six-page refresh. Once you have started reading a book, its front cover, along with percentage and reading time, becomes your wallpaper when the device is powered down or in sleep mode.
The Kobo Aura HD supports both EPUB and Adobe DRM formats which opens up this eReader to a wide range of literature. You can use the Kobo Bookstore which holds 3.2 million books, newspapers and magazines via the Kobo Aura's built-in Wi-Fi facility. Downloadable software is available to use on a computer or various tablets. You can use this software or the Aura HD reader to browse, search and purchase titles from the Kobo Bookstore which keeps a record of your purchases and offers recommendations. The Kobo purchasing process was not as straightforward as when making a purchase from the Kindle Bookstore. Kobo was slightly more intrusive with the information it requires and I also came across instances when titles, which I had purchased, were not currently available for downloading to an Android device as they had not been adapted for that format.
You are not limited to using the Kobo Bookstore and can make purchases elsewhere as well as adding out-of-copyright titles to your digital library. Initially when reviewing this eReader it was not recognised by the popular Calibre digital book management software however Calibre has recently been upgraded and is now compatible with the Kobo Aura HD. You could also use the free-of-charge Adobe Digital Edition software.
Along with the basic digital book reading facilities, the Kobo Aura allows you to annotate text, search for words and access a dictionary and translation option. Kobo has also added a number of extra features such as a web browser, various games (Chess, Solitaire, Sudoku and word scramble) plus a sketch pad to help past the time.
The Kobo Aura HD device does have an appealing look to it but I found that the device could be rather slippery if not held firmly. There were a number of occasions when the eReader slipped from various surfaces even though I was sure the device had been placed carefully. It some way the slightly ridged back of the unit seem to encourage rather than stop the Kobo eReader from sliding and slipping. The Kobo Aura HD has a £139.99 price ticket.