EM7280 HD Media Player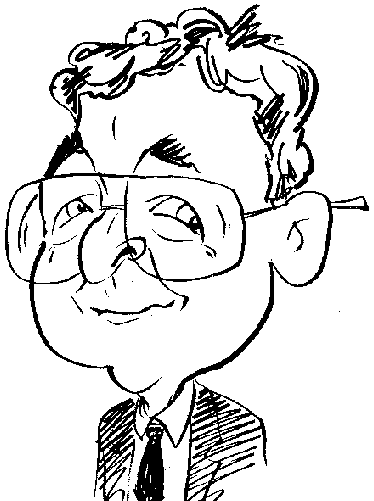 Review controls
Bringing together video, music and pictures is the role of a media player such as the hdMEDIA RT3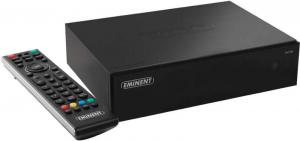 click image to enlarge
Newly arrived from our Dutch friends at Eminent is the EM7280 HD Media Player otherwise known as the hdMEDIA RT3. This black box device is considered to be the successor to the company's EM7180 HD Media Player that gave you control over the various aspects of your media content stored on various devices.
Slab-shaped with dimensions of 222 x 155 x 55mm (W x D x H), this product comes with a collection of leads and a full size remote control unit. The supplied leads include those for power, USB 3.0 (1m), HDMI (1.5m), CVBS (1.5m) and an optical cable (1.5m) I was a little surprised at the omission of an Ethernet cable from this collection as this is meant to be a network enabled device. Presumably Eminent felt that users will already have such a lead readily available. You also get two AAA batteries for powering the remote control, Quick Start Guide and a mini CD containing a PDF version of the main User Manual.
With a mixture of reflective and matt black areas, this HD Media Player places its various connections along the rear and on the right side of the unit. Arranged along the back are various connections for power, USB 2.0 Host. USB 3.0 Client, HDMI, Ethernet, optical audio, coaxial, video and audio L & R. A second USB 2.0 Host connection is positioned on the right side of the unit along with a memory card slot for SD and SDHC cards. An LED on the front of the unit glows either red or green to indicate when the unit is on standby or ready for action. This reflective panel also concealed the infrared port for remote control interaction.
Setting up this kit is straightforward and is covered in six steps listed on the Quick Start Guide. You just need to make the necessary connections between the Eminent device and a television (via HDMI), router and power plus insert the batteries in the remote control. With the television and Media Player turned on you will be able to work through the setup procedure displayed on the TV set. Generally you can accept the defaults which are categorised as System, Audio, Video, Network and Misc. These areas are accessed from a tabbed interface using the navigation wheel on the remote control.
This HD Media Player supports an optional internal Hard Drive. You can insert a 3.5-inch SATA drive into the base of the unit once you have removed the back cover. You will then be able to copy content to and from this drive. However I opted to test this product without an internal hard drive. Instead I used various external hard drives attached via the USB port. As a result the copying features were not available to me but I can confirm that I did not miss them.
At the heart of this HD Media Player is the Next-Generation Realtex RT1185 chipset which can deliver HD1080P performance. Built in support is provided for various codecs . Among the various file formats supported are H.264, MKV, AVCHD, M2TS, AVI, MOV, DTS, AC3, MP2, MP3, OGG Vorbis, FLAC, LC-AAC, JPG, BMP, GIF, TIF and PNG.
The program's main interface presents six main options represented by icons arranged in a circle. Taking up a central position, surrounded by the other icons, will be the currently selected option which, initially will be Setup but later the last item selected. The other options are entitled, Apps, Photo, Movies, Music and Manager. Using the manager you can select the appropriate connected source of the media. This could be a USB drive, memory card, internal drive, Network or UPnP.
When playing videos you have the option of selecting 4:3, 16:9 or 16:10 screen ratio. You will also have access to features such as zoom and slowing down the video playback. Music can be delivered as 5.1 sound or HD Audio while photos can be viewed individually using various search criteria or as a slideshow with user-specified settings that can include background music and brightness/contrast, saturation/hue slider bar adjustment.
Rather than offer the user full and unfettered access to the Internet, Eminent gives you links to various web-based services. These web-based services can be found in the Apps option. You can access YouTube, SHOUTcast radio, Audio Podcast, Yahoo! Weather and Finance, flickr, Icecast, Picasa, Buddy Link and Sky.fm. In some cases you will need to have the appropriate account set up. I was impressed with the range and quality of the content offered by these services and did not feel short-changed by the lack of full Internet access.
While the overall quality delivered by the EM7280 HD Media Player was more than acceptable, sometimes the response time was not as instant as I would have liked. Until I got use to the delay before a particular response occurred I found myself pressing the same button on the remote control. Other than this I was impressed with the functionality and performance of this product.
The Eminent EM7280 HD Media Player comes with a five year warranty. It has been priced at £149.90.