Friendly Vampires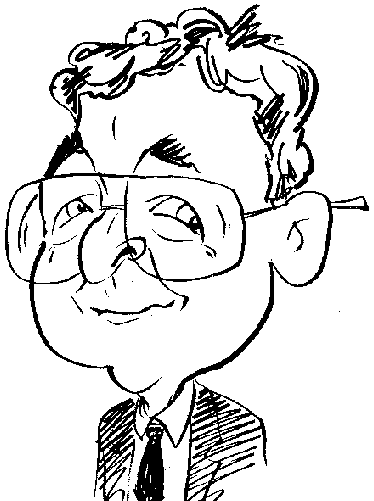 Review controls
Vampires and their blood drinking activities have been the focus of a number of entertainment projects recently including a game from Avanquest's Click & Play label.
Buy Now!
Vampireville - from Avanquest
Direct from Avanquest
only £10.20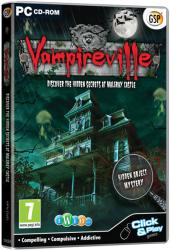 click image to enlarge
Generally games that feature vampires tend to cast these blood-drinking creatures in the role of villains that need to be avoided at all costs. However this is not always the case. An example of this sea-change in attitude with how vampires are perceived can be seen in Vampireville from the iWin stable of titles. This game, which is described as a Hidden Object Mystery, is now available on the Avanquest GSP Click & Play label.
Vampireville is set inMalgoryCastle. This establishment, based in the North, is about to be sold by the Government as a period of one hundred years has passed without anybody coming forward to claim ownership of this rather impressive building. You are cast in the role of Michael Christensen, an employee of Mr Rockwell who appears to have an eye for a bargain, but also has an ulterior motive, and is keen to purchase the Castle. As a result he sends you to check out the Castle with a warning that the last person he send to carry out this task ended up in the mad house. On arriving at the Castle you are met by Glenfield the butler and the game begins.
The game of Vampireville is made up of 24 chapters that need to be completed in order. Your progress will be automatically saved at the conclusion of each chapter. If, for any reason, you decide to stop playing mid-chapter then you will need to restart that chapter when next you return to the game.
Each chapter is made up of a number of tasks that contain various activities. You will be set the tasks as part of conversations with the other characters including some who are of the vampire persuasion. These conversations are conducted between fully animated characters including a talking dog that has an important role to play in your investigation. The dialogue is delivered vocally and in print format. Some of the accents used by the various characters were decidedly over-the-top renditions and quickly encouraged me to turn off the volume. There are two ways in which you can cut short these conversation sessions. You can either skip the whole session from the Menu button located in the top left corner of the screen or speed through line-by-line using the double chevron icon in the bottom right corner.
When carrying out the various set tasks you will be shown a photorealistic scene with a bar running across the top of the screen. This bar acts as your inventory while providing addition information and features. When you need to find specific items they will be listed, four at a time, in either list or silhouette format, with a counter showing how many items are required to complete the task. In some cases you will need to find a set number of a particular item.
A notebook icon allows you to check on the current task while a chapter / task reference is displayed just above a rechargeable Hint feature. It was noticeable that this Hint feature, which indicates a possible area for exploration when selected, would take longer to recharge the more it was used. I was unable to discover any penalty being applied for indiscriminate clicking to find hard to discover items.
Many of the various scenes are too large to fit into a single screen. A large arrow is used to let you move between interconnected screens to view other areas that might contain items you need. When your mouse cursor hovers over areas worthy of further investigation an outbreak of sparkles will appear. While a large number of the items you require will be in plain sight, others will be concealed behind moveable objects or hidden in pieces of furniture such as cupboards or drawers. Clicking on the item of furniture will move it or open a compartment.
Vampireville contains numerous puzzles that are varied in style and complexity. Generally a skip option will appear after a certain amount of time and allow you to by-pass a puzzle that you find too difficulty to complete. I was forced to use this option on more than one occasion.
Partly due to the voices used by the various characters, I was not initially impressed with this game but its appeal grew on me as I got further into the story and discovered Mr, Rockwell's ulterior motive for his interest in the castle. This game should provide an entertaining and challenging experience for the casual game player. Priced at £10.20, Vampireville requires a 600MHz processor with 512MB of RAM and 385MB of hard disk space running Windows XP and later.
http://www.avanquest.com/UK/software/vampireville-152157?meta=play&cat=casual-games