Investigating the Enigma Society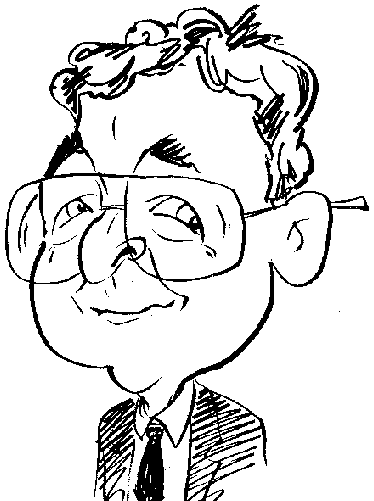 Review controls
Time to put your detecting skills to the test as you tackle a hidden object game with a difference from GoGii
Buy Now!
GoGii Private Eye
Direct from Avanquest
only £9.99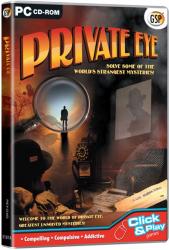 Developed by GoGii and now available as part of Avanquest's GSP Click & Play series, Private Eye is a puzzle solving game that combines hidden object game action with quick reaction interludes to keep you on your toes. In this game, as the title indicates, you take on the role of a Private Eye who has recently graduated from the Private Investigation Academy.
The game allows individual players to set up their own profile with some personal information. You can enter your name, location, date-of-birth, height, eye colour and favourite food plus select to be represented on screen by a male or female ID picture. In the role of a Private Eye you are set the task of investigating a nefarious secret society of which little is known. This is the Enigma Society and it has been involved in various crimes carried out around the world.
Starting off with a tutorial which sets the trend, you are given an assistant who does little more than provide the hint feature when called upon during the game. Each time you use the Hint feature it does take some time to recharge itself before it can be used again. You are informed as to how long the recharging will take.
Each investigation of a crime, which must be completed within a set time, follows a similar pattern. The investigation is divided up into assignments with each one dealing with a specific suspect. You must accomplish each assignment within a single session. If you attempt to exit the assignment or game before completing your task then you will loose any progress you have made and will need to restart from the beginning of that assignment the next time you play.
After being introduced to the basic details of the crime and the current suspect you will be faced by a series of hidden object sessions with the list of items to be discovered display at the top of the screen. You are also shown how much time is left in the current investigation, your score and how many items are still required. A head shot of your assistant sits in the top left corner waiting to be called into action.
These sessions are slightly different from any others that I have encountered with the numerous examples of hidden object game titles that I've played. Remember you are a detective examining the scene and as such you do not want to move vital evidence. So instead of picking up the items you discover you need to take a photograph of each one. Rather than disappear, the items remain in place. I found this feature a little difficult to adjust to even after completing several scenes in the game. While some of the items are relatively easy to find, others are so well integrated into the scenery that you could really struggle and be reduced to calling on your assistant for help.
Spot the different sessions also form part of this game. You will be shown two side-by-side views of a scene containing subtle differences which could relate to the position, size or colour of individual elements. As mentioned earlier the game also calls for some quick reaction as you need to take photographs of a suspect making fleeting appearances or click on words relating to a clue that appear before quickly fading away.
Spread over 30 locations and involving four crimes to solve, Private Eye contains a range of challenges that generally mix well together. However the game is not all that addictive and is not helped by the need to complete each assignment in a single session. Priced at £9.99, the game requires a 600MHz processor with 256MB of RAM with support for DirectX 9.0 running Windows XP and later.
http://www.avanquest.com/UK/software/private-eye-greatest-unsolved-mysteries-128815