Cello TV with iPlayer and You Tube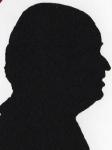 Review controls
A British assembled Full HD 32 inch TV with direct access to iPlayer and You Tube either via Ethernet or Wireless with no computer required. It can also act as a media server. Sadly it has so far refused to make the tea.
Buy Now!
Cello iViewer iPlayer TV
Exclusive to M&S
£499 including free installation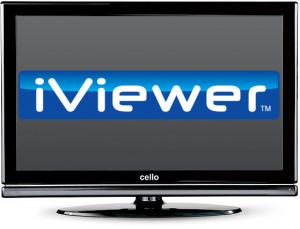 click image to enlarge
While this works fine as just a standard analogue/digital TV it is far more than that and providing you do not have a low usage allowance for your Broadband it is a far nicer way to watch the previous weeks BBC TV offerings than on a PC.
It has a far smaller footprint than a lot of other 32inch offerings I have reviewed. It is 79x50x10cm and add in the 4cm that the stand raises it above whatever you sit it on. The stand itself is oval with maximum measurements of 50x25cm.
It comes in the box with the stand already fixed but the overall dimensions of the box are a lot smaller than some units, so no assembly just plug in your aerial and the mains lead and you are ready to use it as a TV. Plug in an Ethernet cable and you are ready to use with iPlayer you can also use its USB slot to setup wireless Internet.
As a TV once switched on it should autotune. Mine found the usual five Analogue channels plus my video recorder. It then finds a total of 99 Digital channels (a lot quicker than some) made up of 67 TV channels, 23 radio channels and 9 Teletext channels.
Picture quality good, sound quality good and if it was just a TV it would be perfectly acceptable but it offers more.
There is double sided easy startup guide then a 24page A4 User Guide for the TV a double sided explanation sheet for the remote control that not only works with the unit in TV mode but also in iPlayer mode. There is also a separate 24 page User Guide for use when in iPlayer mode. If more TV's had this sort of documentation then the various technical support departments would have far less calls.
The remote has 53 keys but with a little practice it is easy to switch between TV mode and iPlayer and You Tube.
While you do not need a PC you do need an Internet connection to view both iPlayer and You Tube. Ethernet is easiest but the setup screen defaults to wireless connection so you need to change this to Ethernet unless of course you are using Wireless. It will take a few seconds for the front end to load. By the time it has loaded it will have located your nearest Weather Station and will show up to date information for your local area. You then choose by using the remote control if you wish to use iPlayer or go to You Tube.
iPlayer works the same as it does on a PC with one huge plus you are seeing output full screen and not having to get everyone crowding around a PC. The same almost applies for You Tube but of course using that you are limited by the quality of the videos on You Tube, and, some as most will know are very poor quality.
This is – as far as I know – the first TV to offer iPlayer and You Tube operated from a remote control. I have one minor gripe that will not even apply to those already 'Digital Only' areas in that unlike most Analogue Teletext incarnations that keep the aspect ration here it uses the full screen width and thus makes everything rather stretched and this makes it harder to read. Lets counter that with one of the best channel guides I have seen.
Certainly watching iPlayer to catch those programs you missed or forget to record is a pleasure on TV, I always find it somewhat wrong to watch TV on a PC, yes of course I watch a DVD or three on a notebook but all in the course of a review you understand, I do not enjoy the process its work. But iPlayer full screen on TV that is good.
Doing my searches found that the Cello 32inch Full HD TV with iPlayer is exclusive to Marks&Spencer at £499.
http://www.marksandspencer.com/32-iViewer-Full-HD-LCD/dp/B00307ZACS