Sharp Digital TV Recorder TU-TV502H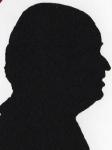 Review controls
If you have seen other PVR's and press ahead without fully reading the manual then I suspect like me you will be rather disappointed with this unit, however after reading the manual you will find it does everything but some things are done differently.


click image to enlarge
The Sharp Digital TV Recorder TU-TV502H measures 36x28x5cm and the only visible button on the front is on the left edge and this is on/off. There is a door 9cm from the right edge that hides the entry point for (optional) Top Up TV card you might use and a USB port for upgrades. If you look closely there are eight buttons towards the left side of the front but all can be done on the remote control.
The rear has an aerial connection, two SCART connectors, outputs so sound can (optionally) be sent to a hi-fi and of course the power lead input point.
Once you plug in and connect your aerial lead switch on and it will scan for channels, it was quite quick and found a total of 99 TV (Freeview), Radio and Teletext channels, it then goes on to look for Top Up TV channels and then load the fourteen day program guide, all other PVR's I have used only have the standard eight day guide.
The all important remote control has 37 keys plus the all important ubiquitous five position joystick. As with all remote controls button positions vary so you will need to learn where the most important buttons are located.
If you are trying to get back to Live TV and you cannot seem to get out of the various menus then the 'Live TV' button on the remote will do so for you.
The 'Guide' is the easiest way to set recordings, this is a dual recorder meaning you can record one and watch another channel or even record two and watch something already recorded. The 'Guide' shows eight channels and probably the next three programs. Towards the bottom of the window it shows up to nine Top Up TV channels by type.
By default if the program is say 60 minutes it records for exactly 60 minutes so no account of starting a minute early of ending two minutes late so you could lose the climax of a program. However delve into the manual and the settings allow you to add 1, 3 or 5 minutes at the start and end of a program the other option (default) is add nothing, perhaps it would be wiser to make the default one minute, but if you RTFM you can set what you like. It is also possible to set a program manually to record for any amount of time, ideal for red button items not widely publicised.
However the unit also has a buffer (default 30 minutes) so you can set the program you are watching after it starts and not only will it record from where you are but also write whatever is in the buffer, a feature I have not found elsewhere.
There are two versions one with a 320GB hard disc and the one I have looked at the 500GB hard disc version. Should you go away for fourteen days as lots of people do you can record all your favourite programs while you are absent, if they are a series when setting the first item it offers you the chance to record all of a series, you are warned if you set more than two programs at the same time or who may overlap and here the manual tuning can help if the overlap is only a few minutes.
Picture and Sound quality is good, I did not test the optional Top UP TV that needs you to purchase a card to view channels that will otherwise be scrambled.
The 52 page manual is clear and should avoid any problems providing you read it first before starting to use the PVR.
The Sharp Digital TV Recorder TU-TV502H is available for £193.23 from the first link below.
http://www.amazon.co.uk/gp/product/B002K0OSL0?ie=UTF8&tag=gadge0a-21&linkCode=as2&camp=1634