SensoTouch 3D Shaver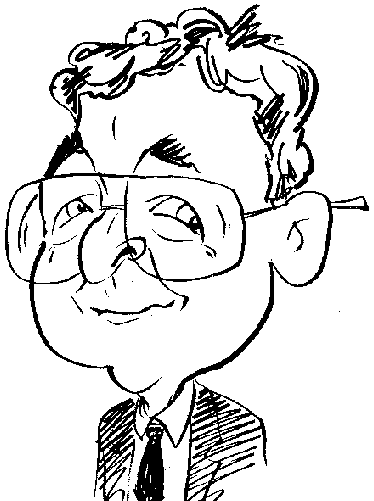 Review controls
As part of its male grooming product line up, Philips, with its mantra of bringing simplicity to people's lives, has released its most advanced premium electric shaver to date. This is the SensoTouch 3D model which offers the male community the choice of dry or wet shaving from a single unit.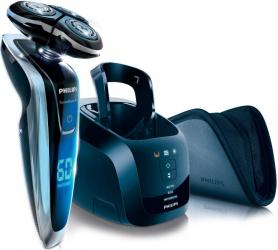 click image to enlarge
Launched with the claim of producing the ultimate shaving experience, the SensoTouch 3D comes with GyroFlex 3D technology. This technology uses a distinctive three-dimensional component set up that allows the shaver heads to follow the contours of your face. This feat is achieved through three floating heads that are raised above the body of the shaver and automatically adjust as the SensoTouch is moved around the jaw line, checks and mouth. Little pressure is required to ensure that a close shave is the desired result. I was pleasantly surprised as to how easy was the transition from a single head to this three-piece arrangement.
Along with the SensoTouch 3D shaver unit, this kit includes a charging/docking station, a replacement beard styler attachment, cleaning brush, power lead with a two-pin plug, triangular shaped soft carry pouch and various items of documentation. Setting up this shaver is quick and easy. You simply need to link the L-shaped charging/docking station to a mains power source and then place the SensoTouch 3D in the bay provided. A charging light on the SensoTouch will flicker to indicate that the shaver is correctly mounted. A quick one-hour charge will be sufficient while strips along the front of the shaver unit grip will provide feedback as to the battery level. A full charge should give up to 20 shaves depending upon the amount of facial bristles to be removed.
While you are provided with a Welcome booklet as part of the documentation, this item is no more than merely adequate when detailing the set up and use of this shaver. Instead of reassuring text documentation, this booklet comprises of a series of annotated illustration which merely hint at what is involved. For the price that Philips is recommended for this product, I would have expected something more substantial and informative.
For those who are not willing to part with their facial hair but still yearn for a neat and tidy look, Philips includes a beard styler. This is a separate attachment which replaces the tri-headed unit. You pull out the main head, a degree of force will be required, and then push in the beard styler. As I am "clean-shaven", and intend to remain so, I have not been able to check out how effective this feature performs. For minor trimming, such as sideboards, the SensoTouch 3D has a small trimmer that resides in the shaver's grip. A slider switch brings the trimmer out into the open. It was noticeable that the noise level, although never particularly loud, increased when the trimmer was being used.
If you prefer an occasional wet shave then the SensoTouch 3D can fulfil this function. An Aquatec built-in seal ensures that water, gel or shaving foam does not enter the body of the shaver to interfere with the inner workings. Call me a Luddite if you will but I still prefer using my normal razor (it is a safety razor rather than a cut-throat model – I am not that old) when having a wet shave straight after a hot shower or bath. I found a traditional wet shave took less time but I did use more shaving foam with the old fashioned method. The same Aquatec feature also allows you to clean the three heads using water rather than the supplied brush. When cleaning the shaver heads, you need to flip out the protective cover on each head and then replace it after the task has been completed.
As mentioned earlier, Philips has included a travel case for when taking the SensoTouch 3D on your travels. To ensure that the shaver is not accidentally turned on while in transit, this unit has a built-in lock feature. You need to hold down the power button for more than three seconds to activate the feature. A lock symbol will briefly glow on the grip handle to indicate when this lock feature has been activated.
Despite my view of the Welcome booklet, I was generally happy with the SensoTouch 3D shaver. It was lightweight, reasonably quiet and usually efficient at remove unwanted facial hair. There was one area that did cause some slight problems and than was the area under my nose. This required greater use of the shaver than I would have expected.
The SensoTouch 3D is available in various models with my review unit being the RQ1725 unit. Philips has listed this particular model at £250 from its on-line shop. However a quick check of the Internet reveals that our friends at Amazon.co.uk have this product listed at £163.95 at the time of writing.
http://www.philips.co.uk/c/mens-shaving/sensotouch-3d-ultratrack-heads-internal-trimmer-60-min-rq1280_22/prd/