Board or Console?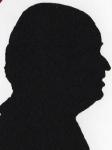 Review controls
Here I am looking at a traditional board game which is great when several of you have an hour or more to spend around a table. The other offering is for the Nintendo DS Lite multiple versions of the Rubics Cube.
Scotland Yard
This is a board game from Ravensburger one of the biggest names in games in the world. Certainly a game for the family it is stated as age 10-99 and for 3-6 players. Timing is given as 45 minutes but maybe because those who tried it were all novices we found it took at least an hour.
The contents of the 37x27x5cm box are the game board, six player tokens, eighteen starting cards, 127 transport tickets. One travel log and a baseball cap.
The board is 66x40cm (stored in the box folded in four). This is a wonderfully detailed map taken from the air of London, it even – just – goes 'south of the river' managing to show Battersea Park and the Oval Cricket ground in the south, Regents Park and Kings Cross in the north, Kensington Gardens and Paddington in the west and Tower Bridge and Liverpool Street in the east. If nothing else I am sure most non Londoners will have a better grasp of the layout of the capital.
The object of the game is to find which of the players is Mister X and the best chance of doing that is by working together (or is it) as of course Mister X is one of the players. He aims to avoid capture by using bus, tube or even taxis.
I am not going to say more if there are between three and six (I found four best) of you with an hour or so to spare then Scotland Yard could be a could way to interact together.
Scotland Yard costs £16.63 including free delivery from the link below, should be available from larger stores.
http://www.amazon.co.uk/gp/product/B00005NZVL?ie=UTF8&tag=gadge0a-21&linkCode=as2&camp=1634
www.ravensburger.com then search for Scotland Yard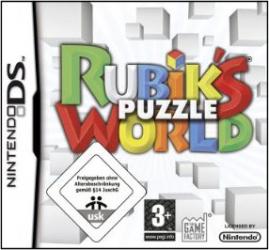 Rubik's Puzzle World
I met the Rubik Cube world champion at an event last year, I am unlikely to forget it as my hand still resonates after the handshake the fingers and wrist were so strong from continual twisting and turning of the cube. Of course you can take the easy option as solve it on the Nintendo DS Lite in this package from The Game Factory.
There are no less than eight different applets included, some for the younger child but perhaps for the older person – like me – who never solved the cube the most interesting is the tutorial that helps you solve the 3x3 cube. Marked as 3+ I think it will appeal to younger child up to adult according to the module used.
Once past the initial graphics you have three options, Single Player, Multiplayer and Options. I must admit my first call was to turn the music off.
The first called Calculate seems very easy but against the clock mistakes can be made, on a 10x10 grid you are really entering a co-ordinate once a couple of simple sums are done. Fit is a shapes problem where the objects need to be rotated to fit through a gap. Create will require some imagination as you need to create a given shape without being shown it. Compose could help find if you child is a budding composer as you play notes to create a tune which can then be saved, no doubt the more talented will quickly input the latest pop sounds. Colour is a matching pattern scenario. Switch is where you turn a range of colours to form groups. Roll is where you guide cubes across a board to an exit point.
This leaves the Rubik's Cube you can solve 2x2 (I managed that) 3x3 (yes after the tutorial and a lot of practice) and 4x4 (no). But I think it's most interesting feature is the tutorial that made the solving possible, well as a cube dunce I would say that.
Available from most large retailers who sell the DS Lite or online. From the link given it is £9.99 inc P&P.
http://www.amazon.co.uk/gp/product/B001CSPVEE?ie=UTF8&tag=gadge0a-21&linkCode=as2&camp=1634
http://gamefactorygames.eu/-_home_--1.aspx?M=Shop&PID=735&ProductID=357