Georgia Mancio Trapeze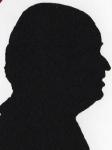 I am a lucky chap because just occasionally I get the chance to combine my job, my hobby and my passion all together as I do here while telling you about the latest CD from Georgia Mancio whose voice is a joy.
Twice recently I have had the great pleasure of hearing this young lady sing live, once with a quintet very like the sextet on offer on this CD and the second occasion with four of the five in a quartet. Both occasions were amazing and although artists usually supplement their wages by selling their latest CD's Georgia was having more success than most and what you will hear here on a live gig a true representation of what you hear on the CD.
First the artists, Gareth Lockrane who plays an assortment of flutes and piccolo that blend beautifully with Georgia's voice. Next John Pearce who is a superb pianist and a lot of people I know will travel a long distance just to hear him. Dave Ohm is a very good drummer. The one member I have yet to see perform live is the percussionist Anselmo Netto. This leaves the bass player, on the CD is probably the best bassist in the UK Dave Green, on the live dates I attended it was Julie Walkington who I have seen only infrequently but she is a very able deputy.
Despite the name Georgia is British, her parents are Italian but Georgia was born in Britain. My brother unearthed a copy of a five track demo CD that Georgia recorded eight years ago, hear that and hear her now either on this CD or live and there is no comparison however on the sleeve notes of that was were glowing quotes from Andy Cleyndert and Pete King I wonder what both those superb musicians would say of this latest recording.
On the CD there are some tunes you will know although Georgia and her band bring their own wonderful interpretations to them. I suspect several that even the most ardent jazz fan will not have heard, however they will soon become favourites.
Tunes by Richard Rogers, Lionel Bart, Tadd Dameron, Frank Loesser, Stanley Turrentine and David Bowie you may well know in order these are My Heart Stood Still, Where Is Love? On a Misty Night, Never Will I Marry, Sugar and Life On Mars? The last one not sung in English like the original hit but it still sounds superb.
The other six tracks are O Morro Nao Vez a lesser known tune by Antonia Carlos Jobim, Gracias a la Vida by Violetta Parra, Doralice by Dorival Caymmi and Antonio Almeida, Tres Palabras by Osvaldo Farres and Ray Gilbert (Georgia wrote the English lyrics) Senza Fine by Gino Paoli and Long As You're Living by Tommy Turrentine. All the tunes are arranged by members of the band and in the case of Doralice and Long As You're Living partly so by one of the CD's co producers Derek Nash who is also a superb saxophone player.
Georgia has a voice whose every word is always clearly heard, she blends superbly with the flute of Gareth Lockrane and all the members of the band get the chance to solo especially should you get the chance to see them live.
Currently Georgia is on a three month tour of the UK full details of the dates on her site http://www.georgiamancio.com/gigs.html If you are within reach of one of her gigs in May, June or July make the effort you will not be disappointed. If you attend a gig you can purchase this CD for the bargain price of £10. You get the chance to hear her previous album Peaceful Place http://www.georgiamancio.com/CDsamples.html
In case you are unsure my job is journalism, my hobby is photography and my passion I am sure you will know is jazz. For that reason and only that I am not rating this album because if I did I would have to give it five in every section.
To finish just three quotes firstly from another great vocalist Liane Carroll "Absolutely Beautiful" and then from two well respected music journalists Derek Ansell "One of the best jazz vocal albums" and Brian Blain "She is, without question, the real thing". If you of any of your friends and family enjoy jazz it's probably the perfect gift and for anyone unsure it's a wonderful way into jazz.