Qobuz (part 2)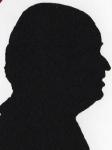 Review controls
Early in the summer I told you about what Qobuz expected and now after a few months of regular use I can tell you about what I have experienced, and, also what a rare answer from Qobuz has had to say to some of my concerns.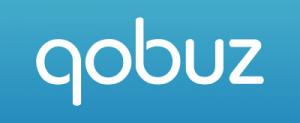 Let's deal with look and feel over a range of different methods of streaming, the interface looks very different if you use the straightforward web screen from Qobuz.com to the Qobuz web player, then it also looks different across Windows 7 and Windows 10 as well a larger Tablet.
The answer from Qobuz is that the Qobuz.com site is for selling either of tracks or complete CD's via download and the web player is for streaming.
So let's concentrate on streaming, I tried it on mobile phone, Tablet, Notebook and PC's. PCs used were on Windows version 7 and version 10. Your streaming subscription allows you to use Qobuz on as many devices as you like but of course only one at a time. All worked correctly but the layout and features available were all different.
Amazon Fire is mentioned as being supported but is as far as Qobuz is concerned only a minor part, I was told I was not running the latest version but I cannot find a more recent one despite looking several times over several weeks.
While the mobile phone and some Tablets have a far smaller display what can and can't be shown will of course vary. So let's concentrate on Windows screens showing 1920x1080, what you see on Windows 7 is different to Windows 10, both using the Qobuz App. I found in the Windows 10 App that streaming a track of more than six minutes produced some problems in playing once past that point it was again fine. This does not happen in Windows 7 or indeed in the Windows 8.1 App which runs fine on Windows 10. My own thought is that the 8.1 App streams in advance to avoid this and while I have no proof that Windows 10 does not do the same the 8.1 interface shows it happening, while one track is playing the next is being buffered.
What is displayed is different in regards to other tracks and albums on different parts of the screen, while the elapsed/remaining time that I like to be visible only seems to be on the Windows 10 App. These points were mentioned in a phone conversation a couple of months ago and the only reply I have received is via an email from their French PR company.
If you are streaming music on only one PC then whatever the screen layout is does not matter providing what you need to know is shown somewhere. I mentioned that on a lot of screens you get composers for all tracks but hardly ever a mention of the other musicians playing, some of this information may not be readily available but some is, for example if you search for someone other than the leader of a group then a number of CD's appear often with that person mentioned but if you stream them little or no mention is made of this person, while in a large group or orchestra this fair enough but in a quartet or quintet!!!
Searches may find nothing or only one or two CD's; search again in a couple of days and it may find ten or twenty. While this could be useful, and no doubt this is done to produce quick results to view when looking for someone obscure it could put someone off from subscribing thinking that Qobuz does not have what they want.
I found the content for my Genre of choice vastly improved over the two years since I first looked at their service, some of the large names go into hundreds of LP's worth or content but these are mainly US based artists, they do have a proportion of European and of course French artists and labels but I would have like more UK artists especially from the 50's and 60's for those long hard to fine or unavailable LP's.
Currently the 'Digital Booklets' are only available for a small proportion of items but where available give you something to view/read while streaming.
As mentioned in the Part One article Qobuz do various services at a range of prices I can only comment on the Streaming service which is at a higher price than a similar service from say Spotify but the Qobuz service is at a far higher sound quality.
I enjoyed my review time and look forward to looking again in the future, if some of the differences between formats can be levelled out then great. While I do not speak French possibly some of the problems are my lack of a different language might have led to some misunderstandings.
If you want top streaming quality then Qobuz is for you, if you are content with MP3 where the sound quality is perhaps only one tenth of what Qobuz give then maybe you should look elsewhere.
For more information on Qobuz go to www.qobuz.com if you have specialist questions that can be answered by the deeper levels of their website may I suggest you use Chrome as your Browser – unless you are a fluent French reader – as this interface will translate those pages not already in English.
To get an idea of the range of content you should be able to get the short snippets of tracks that are available to see if artists you want from the whole range of Genres are available.
Long after I had edited this far too long article I continue to find more information so it's safe to say Qobuz are improving more biographies more sidemen – although they still do not always appear on screen – and above all much much more content.
So why not check it out for yourself to see if they have content to suit your Genre. www.qobuz.com