Classical Music from Primephonic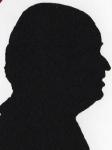 Not my Genre of choice, however I can appreciate it, and even if your Genre is whatever passes for pop music today a large amount of it is based on the notes of classical tunes even if they are sometimes delivered in a different order and often to a different beat. This is also true of what is my Genre jazz which now stretches back over 100 years.

While both Deezer and Spotify offer a good amount of classical music as well Qobuz to mention but three this service from Primephonic is totally classical. While this service is not new it now has extra features including something that is both useful and possibly vital for those travelling, first to save mobile data and second to save sanity when journeys do not run to time.
My first look was as Sergey Rachmaninov and his Piano Concerto No.2 in C Minor even pop music fans will hear music from several hits but it is perhaps more famous as music from one of the UK's best ever films. There are no less than ten versions immediately available by different orchestras and conductors.
While in jazz it is quite normal for a piece to vary in length according to interpretation this piece varies from 30 to 38 minutes, quite unusual when all are playing the same notes.
One of my favourite instruments is the Piano and I spent many hours listening to the pre-selected playlists for piano, some I hasten to add do nothing for me others I greatly enjoyed and these led to me to delve further for certain composers. There are separate playlists for Bass, Horn, Violin, Flute, Trumpet, Oboe, Clarinet, Trombone, Bassoon, Cello, Organ, Timpani, Percussion, Harp, Guitar, Viola, Voice as well as Piano.
The Home page also has ten Choral Playlists, forty eight Featured Playlists, sixteen National Playlists, Eighteen Masterworks as well as lots of other things like Daily Recommendations, Hidden Gems and New Releases.
Strangely there is no search on the Home Page you need to click Browse to get that together with searching by Genre, this gives the change to search by the name of the film should you know the film and not the composer. Delve deeper and it will show a list of items streamed, it is of course possible to create your own playlists.
So why not take a look for yourself as you can have a 14 day trial without having to enter a payment method.
During the trial anything you listen to will be in 320mbps MP3 which is as good as most other services offer and if you are listening on a SmartPhone even with quality headphones it is rather good.
For those who want to listen in higher quality you need to take out a subscription and then 24bit is on offer. It is also possible to save for offline listening which can save money with the cost of mobile data while out and about, and of course if underground there is often no mobile signal.
www.primephonic.com or search for primephonic on the iOS or Android store, the costs, if you take out a subscription its £7.99 a month or £79.99 a year for 320mbps MP3. If you go for 24bit Lossless its £14.99 a month or £149.99 a year, they say you can cancel at any time.