Deezer 2018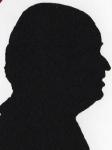 Review controls
There are a number of music streaming Apps out there and while most will perhaps settle on one, I get the chance to try several for an extended period. I first looked at Deezer four years ago and things have progressed since then.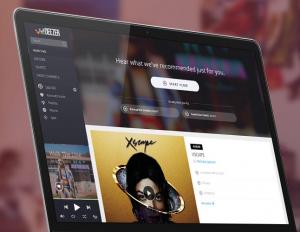 click image to enlarge
Once it knows your likes and dislikes even within a Genre it has something called FLOW that should give a stream of stuff you like, it certainly improved as it got to know my taste.
There is a free version of Deezer but that streams at a lower quality and you have to put up with adverts spaced in-between some tunes.
The 'Premium' offering streams at 320mbps MP3 which is acceptable and probably rather good for those listening on their SmartPhones. There is an even better offering on the horizon for those using Sonos – amongst other choices – to output, and that is FLAC which is a lossless format. so in crude terms roughly the same as given by a CD.
When you first sign up either for a free or paid account you probably want to get to the music but take a little while to answer the questions as it will help to produce a good 'FLOW' selection. 'What are you into' and there are 22 choices including a couple I have never heard of like 'Cumbia'. In my case it offered 12 artists from my Genre and it wants you to pick three.
You are then offered a chance to listen to Premium for free for 30 days which normally costs £9.99 a month. This gives you no ads and the ability to download music for listening when offline, useful when on the Tube. You do have to give Credit Card and also remember to cancel before the end of the free month to avoid being charged.
However you can go ahead without you will have a lower sound quality and have to accept the odd advert but if like me you are into a Genre that is not mainstream you want to see what they have to offer before you commit.
Things it has now that it did not have four years ago were Podcasts and while there were Radio Stations to listen too not the huge amount there are available now.
So having selected my three artists from the choices given I can immediately listen to tunes or whole CDs of their music as well as already created Playlists as well as look for what they have to offer on your own special favourites.
One American favourite of mine has 299 CDs listed like so many of my Genre he is dead and some of those will be re hashes or original recordings.
Picking UK artists has a thinner spread but while there are gaps there is more than I expected and some I never thought would make it.
While being old myself I still buy CDs which the younger people do not tend to do, what I want that does not appear to be available is the sleeve notes and while CDs have far less detail than the LPs if you have sidemen information it can lead you down so many more interesting routes into finding what they have recorded in their own name.
By going down the playlist route you are given the artist connected with the track being played and that allows you to note it and then look up his/her other work.
As I have a Sonos system I hope to be allowed to test the FLAC offering in the near future. Deezer also have a BETA Desktop App that I would also like to fully review when final, while it worked, an update to it gave me a problem that took a couple of days to solve so let's leave that for a future review as well.
www.deezer.com for more details.