JVC 32 inch DTV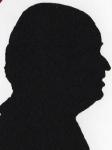 Review controls
JVC are most known for Camcorders and TV's, finally I have managed to get one of their recent 32inch offerings to tell you about.
Buy Now
JVC 32" DTV
LT-32DA8BJ
£399.99 from Comet

It is technically possible to connect a VCR, a DVD recorder, a DVD player, Audio Components, Games Console, Digital Camera and or course a Video Camera from this unit. I have never seen an illustration showing all these connected at one time, however as it has more or less the same external connections as most modern TV's they could probably do so as well.
The right side has only four buttons and an input for earbuds. In fact once plugged into the mains there is no need to go near the TV as everything can be controlled from the 41 keys on the remote control.
On first switch on - after plugging in your aerial lead - it will go into a tuning mode. It found the normal five analogue channels and placed them in the normal BBC1, BBC2 etc order. I assume that the Digital side should have been as easy but while I could switch to DTV it just told me no channels were selected and only after a good ferret around the 64 page instruction book did I find which sub section of the setup actually tunes the DTV.
Quite unusually it keeps DTV and Digital Radio separate with 61 TV channels available and after pressing the TV/Radio button on the remote the 27 radio channels are available. Not all the 61 channels are available without subscription but a slot in the back of the TV can take a subscription card should you wish something that normally is only available with some external Freeview boxes.
One thing you come to expect with DTV is a what's on button and here the options are wide. First whenever you change channels you get 'now and next' with a whole raft of other information. In fact a lot of it will not be able to be taken in unless you lengthen the default display period. There is also a full EPG, this even has a genre list so only programs matching your genre choice are displayed.
Another feature I had to resort to reading the manual is with items connected via the SCART sockets, while switching a SCART item on will change to that channel how do you change to another SCART connection without switching off the first unit. Once you find out it's not difficult but immediately obvious.
If you have a recordable DVD attached then you can set up the TV to turn on and record. It's a two stage thing set the TV and then set the DVD but it works. There are lots of other goodies in the excellent manual and I would certainly suggest a read as you will discover alternate easier ways to do certain tasks. I would also advise other TV manufacturers to study it as JVC seem to know how to write a decent manual.
The dimensions of the screen are 80x58x10cm (to base of stand), the stand itself is 31x22cm while the inner screen measurement is 71x40cm giving the diagonal 32inch measurement. The weight of the unit is a little over 14kilos so easy enough to move should it be required. The power consumption is 125watts and the standby consumption is 1.6watts. The plug is hardwired so the only way to disconnect power is to remove the plug at the wall socket.
The TV is predominately black with a grey outer frame. It gives a nice clear sharp picture and the sound is crisp and sharp. However like a lot of recent TV's there are a range of sound and vision choices if you have a personal preference for a different style or sound.
Doing my Internet searches found the JVC 32 inch TV (LT-32DA8BJ) at a best price of £399 from the first link below.
http://www.comet.co.uk/cometbrowse/product.do?sku=401323&tab=specification
http://www.jvc.co.uk/site/lcd_tv/lineup.html
then click on LT-32DA8BJ