Alba PRDAB210MP3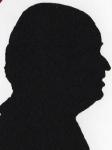 Review controls
Not perhaps the most catchy title but if I say 50 hours or use on a single AA battery that becomes interesting and as a DAB radio around 14 hours, did I mention that it's also tiny in size.
Buy Now
Alba PRDAB210MP3
Alba MP3 Player and DAB Radio
Only £42.49 from Argos


As always I tend to barge right in without reading the blurb. I have over the years reviewed lots of MP3 players and initially if you got 8 to 10 hours of use you were doing well. As things developed then 15 up to around 20 hours was possible. But I have never got beyond that on a single AA battery. Here after 20 hours the indicator is still registering fully charged. Apart from some short tests to tune the DAB all my use up till then had been on MP3 use. In short because a lot of my journeys had been on tubes underground where radio reception would have been unavailable.
It is light in weight with my scales moving only just over 50grams. It is 8x4x2.5cm. The front has the ubiquitous five position joystick to the right of a six line LED display that is amazingly easy to read black text on a grey background even when the blue backlight is not on the display is only 3x1.5cm but even the scrolling of the track title is smooth and easy to read.
The right end has nothing the back a bulge to accommodate the single AA battery. The left end has a standard 3.5mm jack socket for earbuds. I must say I found the supplied set uncomfortable after only a short time but then I have got on with the sort that jam into the ear. The earbuds are important as the lead provides the aerial for the DAB radio but my own over ear ones worked fine meaning I could listen all day without discomfort.
This leaves the two sides the top one has clearly marked buttons for on/off and to change mode plus the hold mode and although the unit spent most it's time in my inside jacket pocket I never found the need for the third button 'hold'. The bottom side has backlight button, preset station button (up to 20 available) and a button sized cover over the USB connector that enables easy downloading of files from a PC. I used drag and drop and it was just like connecting a pen/stick drive with the transfer being straightforward.
As a DAB radio reception was excellent - early DAB portable offerings were subject to loss of signal - and providing the earbud lead was fairly well extended - ear to waist I found fine - reception was not impaired in an open area. However you should not expect it to work underground.
I used it on bus and train journeys and while there was the odd glitch if you are in an open area and have your 'personal space' then reception should be fine. On first tune it found 51 DAB stations that is around the norm for my area. As always I would recommend you check DAB reception in your area before purchase as not all parts of the UK get good reception but new transmitters are coming online each year so even if your local reception was poor 18 months ago the advances in technology plus new transmitters may well have improved things. One way of testing the likely reception in your area is to go to www.ukdigitalradio.com and enter your postcode and you will be told the likely reception.
By the way I did get 50 hours of battery using it solely for MP3 and around 14 hours just with DAB of course you will probably use it for both so the life you get will depend on how you use it. Also having it on for long periods uses less battery than just having it on for a few minutes now and then.
Doing my Internet searches found it at Argos for £42.49 from the link below
http://www.argos.co.uk/webapp/wcs/stores/servlet/Search?searchTerms=PRDAB210MP3