A New Polaroid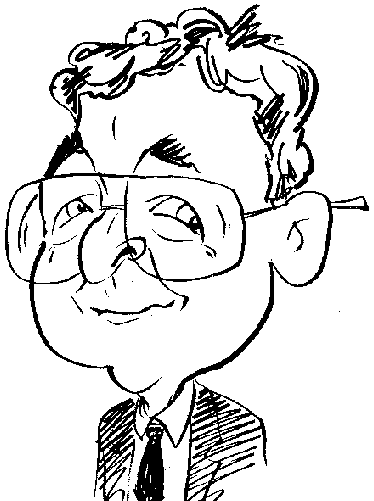 Review controls
Following its acquisition by the Petters Group Worldwide in 2005, Polaroid has undergone a change, maybe not of image but certainly with its range of products.
Certain names have the ability to bring memories flooding back with the effect that you have the totally wrong impression of the current situation. Take, as an example, Polaroid. My immediate thoughts, when invited to the company's product briefing, were of instant cameras that were bulky and produced instant snaps. Later, perhaps, I would have probably thought of sunglasses. However that preconception has now been blown out of the window as Polaroid has spread its field of influence to include a number of must-have devices that make up modern-day society.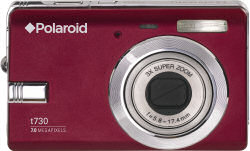 But before venturing into the new avenues being taken by Polaroid, let's start with the company's latest cameras - naturally digital devices. With over 50 different models, the company has cameras to suit most purses and photographic needs, especially those with tight budgets, with units ranging in size from 5 to 10 meg-pixels in different colours. One example, picked at random from the range, is the t730 model featuring 7.0 mega-pixel resolution with a 2.5 inch TFT LCD display; 3x optical, 4x digital zoom; 20 different scene modes plus a panoramic option; a built-in Li-ion rechargeable battery; with 32MB of internal memory and a SD slot for expanding memory up to 1GB. By shopping around you should be able to buy this camera for under £100.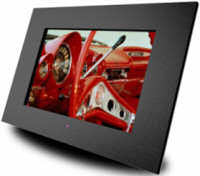 Having captured your images, you might want a means of displaying them for the benefit of family and friends. Polaroid has a selection of digital photo frames. With sizes ranging from 7 inch to 12.1 inch and a selection of frame styles, you can download images and music to these devices and watch a slideshow, with transitional effects, of your favourite digital photographs. Most standard flash cards are supported although, as yet, xD and SDHC are notable omissions. Included among the available models is one that can display weather and temperature information. Prices start from £64.99.
Next up is the Back Up Photos which provides one-step photo storage using ClickFree backup technology. According to Polaroid representatives, you simply plug the device into a USB slot and everything is then automatic as searches are carried out for images before the data is transferred. This back up device with 40GB capacity has been priced at £69.99 and will be the subject of a full review at a later date.
With home entertainment centres increasing in popularity, Polaroid has a range of LCD TVs to tempt those looking to improve their viewing pleasure. A choice of sizes is available and these range from 15 inch up to the wide-eyed 42 inch model. Complete with a digital tuner, the 15.4 inch HD LCD television will be available for around £230. Increasing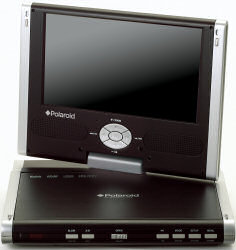 the size to a 19 inch HD LCD model with ATSC tuner brings a price tag in the region of £220. A 26 inch widescreen LCD TV with APL/SECAM tuner will set you back £350 while the 32 inch model should be available for approximately £450. Depending upon the actual model there is support for one or two HDMI and SCART inputs; 2, 3 or 5 audio inputs; plus 1 or 2 composite video inputs.
For more personal and mobile viewing, Polaroid has a couple of portable DVD players. These are the 7 inch and 10 inch models. They both have a 180 degree swivel screen; rechargeable lithium-ion battery giving up to 2.5 hours of viewing time; built-in Dolby Digital decoder with stereo speakers; and ESP (Electronic Skip Protection) to provide uninterrupted pictures when in motion. The 10 inch model also features a SD card slot. Prices for these models are £89.99 (7 inch) and £169.99 (10 inch).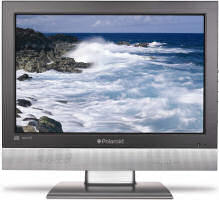 Unfortunately I have no price information regarding the final three products. Supporting features that include MPEG4 and JPEG along with FM tuner and voice recording capabilities is the 2.2 inch Personal Multimedia Player. The unit has a microSD card slot with up to 20 hours of battery life. Various models will be available with capacities ranging from 256MB up to 8GB.
With a rechargeable/replaceable battery giving 16 hours of audio or 4 hours of video playback, the Polaroid Digital Portable Media Player has a 40GB hard drive and 4.3 inch colour LCD touch screen. Supporting popular file formats, this device features FM radio, 802.11B/G WiFi connectivity, and PlayForSure compatibility.
Finally Polaroid is introducing a 3.5 Touch Screen Portable GPS unit supplied with both a car power and AC adapter leads. Maps can be viewed in 3D perspective or top-down views. A car mounting kit comes as standard.