Blurb - Self Publishing Photo Books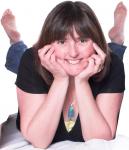 Review controls
Blurb is self publishing book service accessible from the website www.blurb.com . The twist is not only can you produce photobooks for yourself, you can also self publish and sell them from the website at a profit!!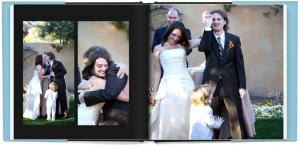 click image to enlarge
Unlike other photo publishing services I have reviewed, Blurb specialises in books and not all the other photo services. From the website you can download software to turn your own photos into very special books which will make great presents for friends and family. The books are true coffee table style and the end product is good enough to sell to the general public. For that reason, not only can you create books for yourself, you can also make them available to the public to buy and you can make a share of the profit. This is fabulous for budding photographers out there with some entrepreneurial spirit!
We have reviewed other photo publishing services recently, and this one operates slightly differently. Primarily in that you download the publishing software onto your own PC, rather than creating the book on the website itself. Once you have downloaded the software, you can drag your photos into the software to create your book.
Using the software was very similar to other photo publishing tools I have used. You select a book style and within the book select page styles to drop one or many photos onto the page. You can also add text - some pages styles allowing more text than others. The way the book styles are laid out leads you through a process that makes your book look professional including copyright statements, title pages and page numbering. Photos and book titles can also be loaded onto the front page, and an image displayed on the back cover.
After playing around for a few minutes I found the software fairly intuitive to use. It will help if you have thought through your book idea and the images you want to use beforehand - a little bit of preparation will go a long way. There are online tutorials to help you out and a Community Blog to discuss ideas.


click image to enlarge
In terms of timing, it took me 1 hour and 40 minutes in total to create my first book. I'm sure subsequent books would be quicker. Twenty minutes of this was loading the software onto my PC; 60 minutes to create the 20 page book; 20 minutes uploading my finished book to the Blurb website including ordering. After ordering it took 7 days before I received notification that the book was on its way. Unfortunately, I forgot to write down how long it took to get the book to me after that - but it was at least a few days. This was longer than I expected. I ordered the book to arrive Economy which should have taken 4 - 7 days. There are priority and express services which should take 2-4 and 1-2 days respectively. However postage costs increase dramatically if you take the quicker postal options.
I was however pleased with the result - a very nice substantial hard back book with clear photographic reproduction. I chose the hard back image wrap book with the images printed onto the cover. Blurb also offer soft cover and dust cover hardback versions as well. My twenty page book hardback image wrap cost £15.95 with postage of £3.44. The soft cover version would have been £9.95 plus postage
If I now wanted to sell my book to family, friends or the public, I could do that at the same price. Alternatively, I could set any price I like - Blurb takes their standard production cost and I get to pocket the remainder. This could be a very useful service for people like my artist friend who has found it impossible to find a publisher for her most beautiful illustrated stories. A perfect way to solve the publishing problem.
If you want to get ideas for a book of your own there are simply loads of them in the Blurb bookstore which you can preview.
More details are available at www.blurb.com .