Point and Shoot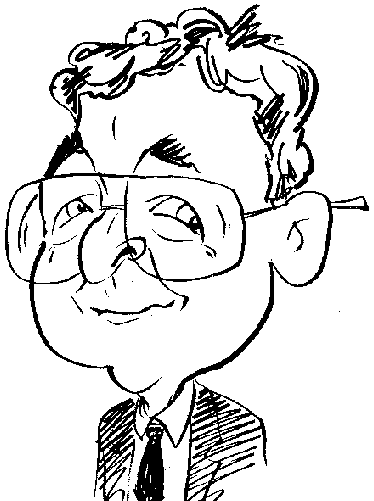 An eight megapixel camera for under £200 is possible with the Kodak C875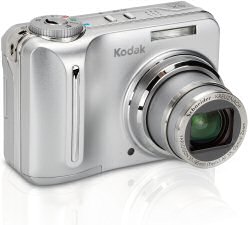 The C875 is a digital camera that forms part of Kodak's Easy Share range. Classified as a "point and shoot" model, this is an eight mega-pixel camera with 5x optical zoom and 21 pre-programmed scene modes. Emphasising the "point and shoot" nature of this camera is Kodak's decision to provide a basic wrist-strap rather than a more sturdy travel pouch for carrying this camera when out and about - it is immediately available for those impulse photographs.
The fairly standard, silver coloured camera body is more bulky than slim-line and provides the user with a 2.5 inch wide angle display for lining up shots. This is perfectly adequate for both indoor and outdoor photography in a variety of lighting conditions. Even traditionalists should be happy working with this display rather than a normal view-finder.
Positioned on the top of the camera are flash and self-time/burst buttons plus a mode dial and shutter button. The mode dial allows you to turn the camera on and off with automatic extension and retraction of the all-glass Schneider Kreuznach lens plus switch between the supported modes. First time users will probably opt initially for the Smart Scene mode which automatically selects the best scene mode for the surroundings. Generally this works quite well although you might prefer to use the scene mode option whereby you can choose from 21 different pre-defined scene settings that include sport, landscape, beach, fireworks, party and children.
One feature of the Scene mode that had particular appeal was that of a panoramic scene. This feature allows you to capture a wide angle view by taking up to three images that are then automatically stitched together. Depending upon whether you opted to capture a view from the left or right, you will be shown one edge of the captured image to help line up the next capture. This panoramic feature works best with landscape views without too many distinguishing features. Other modes available are video and manual where you can control aperture, shutter speed and ISO speed.
Running alongside the display screen are various control/selection buttons and a navigation wheel with mini joystick. There are zoom levers as you move between wide angle and close-up. Other buttons let you delete images; cycle through various on-screen information details; bring up a menu; plus review any captured images.
As mentioned earlier, the C875 can capture images at 8.0 mega-pixels but this setting can be reduced to 7.1, 5.0, 3.1 or 1.1 mega-pixels. Image storage was reasonably impressive. I was able to capture 16 images at 8.0 mega-pixels using the 32MB of internal memory. No doubt this impressive storage of images is down to the built-in MPEG-4 compression. A SD/MMC card expansion slot is available to increase storage capacity. Other customisable settings include applying different amusing sound effects that occur with different actions such as power on, focus lock and shutter, plus adjust power saving options.
Whether you capture images in portrait or landscape mode, you normally expect to view them on the display in landscape mode. Rather than go to the trouble of rotating portrait images yourself, the camera does it automatically so that all images appear in the same orientation when displayed on the review screen. However the original orientation is stored with the image so that it is printed appropriately.
Included in the box is a copy of Kodak's EasyShare software, currently at version 6.0, which helps users create and share pictures. You also get a USB lead, which can double as the connection for a computer or printer using PictBridge technology, and an AV cable.
The C875 is an easy-to-use camera that will bring 8 mega-pixel capability to a wide range of users. It certainly made my photographic skills appear better than expected. The Kodak C875 has been priced at £199.99 but you should be able to find this camera at a reasonable discount by shopping around.

The best price seems to be now from Amazon - at £129 :
http://www.amazon.co.uk/gp/product/B000H7Q5QO

http://www.kodak.com/eknec/PageQuerier.jhtml?pq-path=9559&pq-locale=en_GB&_requestid=9234