Professional Labels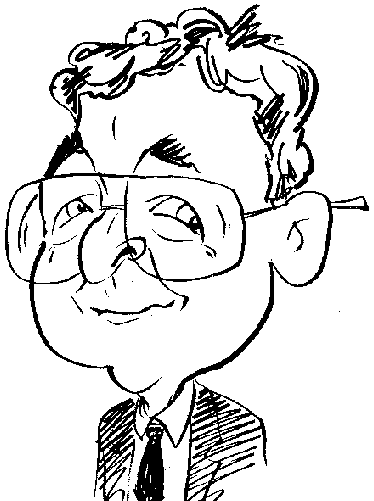 Review controls
We often use labels to identify items for our personal benefit and that of others. These labels can be tags which we add to digital data or physical markers such as name badges. This next product offers the means to give those physical labels a professional appearance.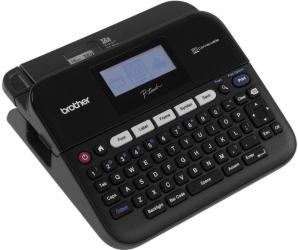 click image to enlarge
Unlike the other Brother label printers that I have looked at over the years, this next model immediately stands out due to the fact that it arrives with its own carry case. This is the Brother P-touch D450VP product. Possible to justify the presence of its business-like carry case that reminds me of an old portable typewriter, this product is described as being a "professional PC labelling machine".
Releasing the two clasps on the compressed plastic carry case reveals the PT-D450 labelling machine with a cassette holding an 18mm width, black on white 4m length of tape for producing labels, AC adapter, standard to mini USB lead and an instruction manual. Each of these elements slots into its own moulded compartment making up the interior of the case.
With dimensions of 188 x 177 x 72mm (W x D x H), the labelling machine is predominately black in colour and combines a keyboard with an LCD display providing feedback information. The keyboard element has a QWERTY style keypad with additional keys for various formatting features and navigation controls. The formatting features include those to select from the choice of 14 fonts, over 600 symbols, 90 frames and a built-in barcode printing option.
Mounted above the keyboard area is a 60 x 25mm high resolution backlit graphics screen. As you type on the keyboard, this screen will display the resulting information and can be used to make decisions regarding the various formatting options.
This D450 labelling machine can be powered either from six AA batteries (not supplied), which slots into a compartment on the base of the unit, or using the AC adapter lead. This adapter lead attaches to the rear right side of the unit. Next to the power connection is a mini USB port for linking this labeller to a computer.
This labeller uses TZe tape which is available in various widths in standard, fluorescent, laminated, fabric, flexible and security laminated formats. A sample 18mm black on white laminated cartridge is included in the box. This cartridge slots easily into a compartment revealed by raising the top section of the labeller. A small window, positioned just above the screen, shows the type of cartridge that is currently in situ.
Labels can be created direct from the unit's keyboard or from a computer using the P-touch Editor 5.1 software which needs to be downloaded from www.brother.com/inst/. The PT-D450 comes with 14 fonts that predominately seem to have been named after places such as Helsinki, Brussels, Los Angeles, Florida, Calgary, Sofia and San Diego. Various font sizes, styles and alignment settings can be applied. You can also select from templates classified as Asset Management, File/Cabinet, Address/ID, Media or Cable Labeling. Rather disappointingly I was unable to discover any simple method of mixing fonts within a single line of text although I could use different fonts for each line of text that I was able to squeeze within an 18mm width label.
Along with the choice of fonts, you can make use of 617 symbols that have been categorised into groups such as mathematics, electrical, business, professional, vehicle, personal and pictograph. On top of this, or should I say around this, you can add one of the numerous frames that form part of the package. It is also a simple matter to insert an image stored on your computer.
When printing labels, which is a silent operation, you can opt for a single copy or in quantities of up to nine in a single run. Each label can have a maximum of 800 characters including a sequential numbering for identifying groups of similar items. Both vertical text and mirror printing are possible with the latter being especially useful when reading the label from the opposite side when the label was attached to a transparent surface. Individual labels can be saved for regular use. Space is available to save up to 50 labels.
As I mentioned earlier this product is for professional label printing. The feature set of the product supports this view. The Brother P-touch D450VP is more suitable for the more professional user. Brother has priced this device at £107.99 with cartridges starting in the region of £9 and upwards depending upon the width, length and type of tape.
http://www.brother.co.uk/labelling/ptouch-labellers/ptd450vp