Canon PIXMA MX535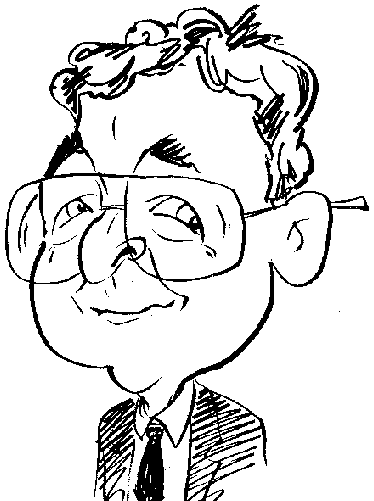 Review controls
The Canon PIXMA MX535 is a multifunction device that offers print, scan, copy and Fax capabilities. Other features include an ADF (Automatic Document Feed) and automatic Duplex printed to help save on paper. There is support for both wired and wireless connectivity when adding this device to your computer set-up.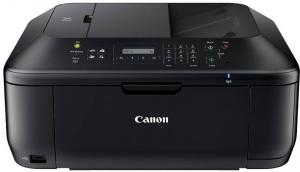 click image to enlarge
Predominately black in colour with white labels, the PIXMA MX535 has dimensions of 458 x 385 x 200mm (W x D x H) and weighs in at 8.5kg. Rounded corners and a tapered top help give the unit an element of style but, even so, this product would be more at home in an office environment or, at a pinch, a study room for the home worker.
Built into the scanner lid, sitting on top of the unit, is the AFD module. This can hold up to 30 sheets of paper for feeding through the scanner from where it is dispatched to the printer with the MX535 acting as a photocopier. The A4 flatbed scanner has an optical resolution of up to 1200 x 2400 dpi with 48-bit colour or 24-bit greyscale as it delivers the results of its scans to the printer or an attached computer.
Arranged along the front side of the sloping top is the unit's control panel. Positioned around a two-line LCD are buttons to select from print, scan, fax and set-up modes, print in monochrome or colour, and an alphanumeric pad when faxing is the order of the day. A green power light and a blue light to indicate wireless connectivity complete this panel.
Positioned below the control panel are a series of drop-down flaps that each have their own specific task to perform. The outside or first of these flaps acts as the paper input tray with a capacity of 100 sheets of copy paper or 20 sheets of photographic paper. This flap has a flip out arm that can provide extra support for the paper supply. The second flap, with its own pull out extension, supports the documents as they are ejected from the printer. The third and final flap reveals the innards of the printer for when you need access when adding the two FINE cartridges (pigment black and CMY colour) or remove jammed paper if the need arises.
Located to the left of these flaps is a USB port for attaching a flash drive. Generally the appearance of a USB port for attaching a flash drive means you should be able to print the content stored there. However this is not the case with the MX535 and the size of the LCD does give a clear indication that it would not be possible. Instead of providing content, such as photos, for printing, the flash drive can be used to save data from the scanner. This operation needs to be set up from the menu displayed on the LCD.
When setting up the MX 535 you have the choice of opting for a wired or wireless connectivity. Located at the rear of the unit along with the mains power sockets are further connection options for linking via Ethernet and USB if this is your chosen route. Wireless connectivity needs to be achieved from the unit's control panel.
Included in the package is a CD-ROM with the usual collection of Canon software items. There are drivers for the individual elements of this device plus various software offerings including Quick Menu, speed dial utilities and My Image Garden. This CD-ROM will also lead you through the process of adding the MX535 to the network.
Providing both monochrome and colour faxing, the module built into this device is a Super G3 unit. It can deliver a fax with a monochrome resolution of 300 x 300 dpi at approximately 3 seconds a page. The resolution drops to 200 x 200 dpi for colour documents while around one minute per page will be required. The fax memory can hold up to 50 pages.
For standard print jobs, the MX535 print driver gives a choice of Draft, Standard or High quality level. Using my standard 101-word documents in monochrome and colour, the print speeds achieved are listed in the table below.
Draft22ppm10ppm
Canon PIXMA MX535
Monochrome
Colour
Standard
17.5ppm
7ppm
High
6.25ppm
1.5ppm
While you might want to keep Draft mode, with its slightly lighter print quality, for internal documents, Standard and High mode would be more than suitable for printing documents to be dispatched to others.
By combining the scanner with the printer, an A4 document was photocopied in monochrome in 14 seconds. The same document took 32 seconds when printed in colour. An 8-page monochrome document fed through the ADF took 91 seconds to scan and print.
A ten-page monochrome document, consisting of 5730 words, took 5 minutes 33 seconds to print, using the Duplex feature, with the standard setting. There was a noticeable delay of approximately 14 seconds following each page being pulled back into the printer prior to the reverse side being printed. This certainly added to the rather lengthy print time.
Photo printing was carried out using the Canon My Image Garden software. All the timings in this second table relate to borderless images printed on photographic paper.
All the images produced were of a good quality.
Canon PIXMA MX535 Photographic Printing

| | Monochrome | Colour |
| --- | --- | --- |
| 10 x 15 cm | 48 seconds | 50 seconds |
| 13 x 18 cm | 55 seconds | 61 seconds |
| A4 | 112 seconds | 112 seconds |
The Canon PIXMA MG535 is capable of covering all your print, copy, scan and faxing needs. Currently it is being advertised on Amazon priced at £90.35. Replacement cartridges are available at £13.85 for Black and £15.51 for Colour in standard packs. High yield packs are priced at £16.50 for Black and £19.50 for Colour.
http://www.canon.co.uk/For_Home/Product_Finder/Printers/Inkjet/PIXMA_MX535/index.aspx