Kodak Offers 3-D Printing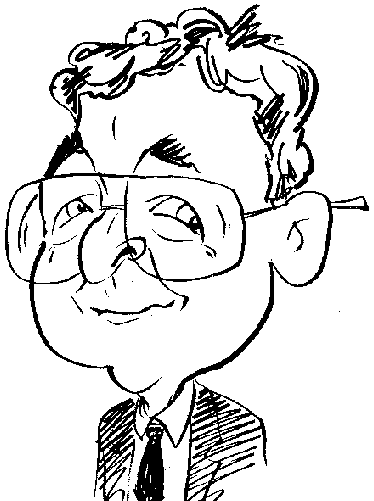 Review controls
Adding to its range of AIOs (All-in-Ones), Kodak has released its ESP C310 model. Offering wireless and USB connectivity, the Kodak ESP C310 combines print, scan and copy facilities for the home user.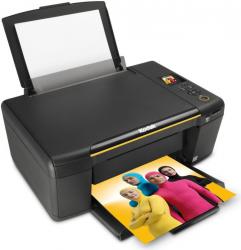 click image to enlarge
One of the first things you notice when unpacking this matt black unit with a couple of orange highlights, is its weight or perhaps lack of weight would be a better description. Having recently put my back to the test with some heavy lifting, I was more than pleased to discover that the C310 model was relatively lightweight at just under 11lbs with out the power lead and ink cartridges which were packed separately. This weight does give the impression that this AIO feels a little flimsy but, apart from one feature which I will return to later, the C310 handle every test placed before it.
With dimensions of 419 x 173 x 312mm (W x H x D), this box shaped unit follows the standard pattern of the inkjet printer providing the base for an A4 flatbed scanner. A rear-mounted input paper flap (you could not really call it a paper tray), can hold up to 100 sheets of ordinary paper or 20 sheets of photographic paper. A straight-through paper path ejects the prints at an output opening with a drop down panel at the front. This panel has its own extension flap that you will need to use in order to avoid documents being scattered all over the floor.
Positioned on the right side of the unit's front are a wireless connectivity LED plus a memory card slot with support for SD, Memory Stick and MMC formats. Also on the right side, but positioned on the top of the unit alongside the scanner lid, is the C310's control panel. Here you will find a navigation compass wheel, various buttons and a 1.5-inch colour LCD providing status and options feedback. The right side, this time at the rear, houses the USB and mains power connections. Some care needs to be taken when attaching the power lead as I found it did have a habit of coming detached if not firmly seated.
Setting up the C310 is straightforward with instructions being provided on a folded pamphlet. You can select your choice of language and country before inserting the print-head (initially concealed within the body of the unit) and the two supplied ink cartridges for black and colour. A sample print out with then be produced to check that everything works correctly.
As is usually you need to begin installing the supplied software before linking the C310 to the computer system. At the appropriate stage you will be advised when to make the wireless or USB connection. The software installation consists of the required drivers and Kodak's All-in-One Printer Home Centre which has a feature that allows you to produce 3D images. You will need to supply two scenes taken from angles three inches apart. These 3D images use the cyan / red format and you will need the appropriate glasses to view the images in 3D. Other features offered by the software include editing, printing photos and scanning items for saving or printing.
The unit's A4 flatbed scanner has an optical resolution of 1200 dpi and 24-bit 9600 dpi interpolated. You can simultaneously scan multiple images and have them automatically spilt into separate files. An option is available to OCR documents with reasonable, but not perfect, results. You can also use the scanner in conjunction with the inkjet printer to produce up to 99 photocopies. On average an A4 colour photocopy will take 32 seconds to produce.
The printer driver supplied with the C310 gives you Draft,Normaland Best print modes. Using my normal 102-word document in monochrome and colour with a small image produced the results shown in the table.
Kodak C310 Timings

| | Monochrome | Colour with image |
| --- | --- | --- |
| Draft | 26ppm | 20ppm |
| Normal | 9.5ppm | 8ppm |
| Best | 5.5ppm | 4ppm |
While I would not want to use draft mode for important documents, it was more than adequate for editing and formatting purposes. For general purpose use you would opt forNormalmode while Best could be reserved for those important documents where appearance is a major factor. Printing a 10 x 15cm photo took 39 seconds (including the previously mentioned 3D style) with good results. While the image quality was good when printing an A4 photo, taking 2 minutes 17 seconds, it was noticeable that the image retained a degree of tackiness for around a minute before it could be safely handled. Admittedly this last test was performed with photographic paper from another manufacturer rather than Kodak's own.
The C310 makes use of Kodak's new No. 30 line of pigmented ink. A black and colour cartridges are supplied with the unit. Replacement cartridges are priced at £6.99 giving up to 335 black text pages and £12.99 for up to 390 colour pages. The C310 is priced at £89.99.