Brother DCP-J125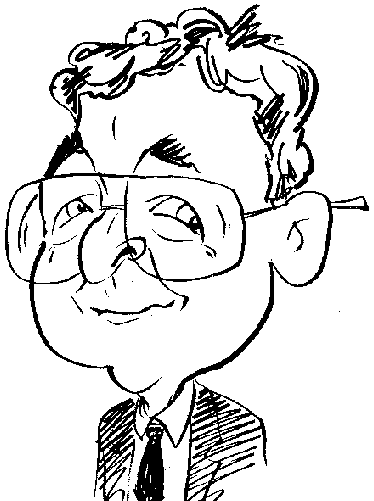 Taking over my recent printing tasks has been a new product from Brother. This particular model is the multi-function DCP-J125.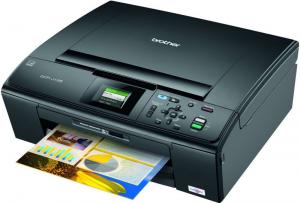 click image to enlarge
This multi-function device provides scan, copy and print functionality for both photographic and basic document hardcopy production. The DCP-J125 connects to your computer system via a standard USB 2.0 port.
Measuring 390 x 150 x 368mm (W x H x D), although the depth does increase to 450mm when the paper output rest is extended, the DCP-J125 does have the advantage of a side-mounted mains power socket and an internal USB connection so that it can be placed flush up against a wall to help minimise the product's workspace footprint. Decked out predominately in black with occasional white embellishments, this multi-function device is basically box shaped with a slightly bevelled top. This curved area houses an LCD display and various control options.
Once the usual collection of sticky tape and other packaging items have been divested from the DCP-J125 (is it my imagination or is the amount of sticky tape and other protective elements increasing) and the four ink cartridges have been removed from the mouth of the unit, you can attach the mains power lead and select the appropriate language from the LCD screen. The four ink cartridges need to be inserted in a compartment conveniently positioned for easy access on the right front corner of the device. It does make replacing ink cartridges a quick and simple task with little disruption.
Along with the ink cartridge compartment, the front of the DCP-J125 contains the paper input and output trays. Actually there is just one tray which serves a dual purpose. The input tray has adjustable guides for use with different standard paper sizes and has a capacity of 100 sheets of A4 paper. This tray also acts as the base for the paper output. There is a small extendable tray that will be required to ensure paper is not scattered over the floor. This paper output feature can handle up to 50 sheets.
Mounted on top of the ink jet printer unit is an A4 flatbed scanner that is capable of delivering of 1200 x 2400 dpi optical or 19200 x 19200 interpolated. While nothing special, this scanner can fulfil its task adequately. The flexible hinge on the scanner lid means you can scan books and other 3D type items. You can use this scanner to send documents and images direct to the computer or in conjunction with the printer to produce hard copies as you would with a photocopier. During tests, A4 coloured pages were scanned and printed in 42 seconds which I felt was reasonable but for one important factor. After each photocopy run, the DCP-J125 required an additional 15 seconds before it was ready to accept another job.
As mentioned earlier, situated between the scanner and printer paper tray is the unit's control panel. This panel features a 2.5-inch LCD display plus buttons for navigating through the menu options and activating tasks such as photo capture, scan, number of copies, mono or colour start and power on/off. Just beneath this control panel is a memory card slot with support for SD, SDHC and various member of the Memory Stick family.
Brother includes a couple of CDs in the package. One CD contains an electronic version of the User Guide while the other holds the bundled software. This Pro Suite software consists of the drivers for both the printer and scanner along with a status monitor module and Brother's Control Centre 3 application. This software features tools for working with images, OCR, email and files. There are separate sections of scan activities, photo capture, copy and settings for the device.
When printing documents, the DCP-J125 offers four types of print setting. The fastest setting, appropriately titled Fast, producing a print quality that you would only want to use for internal editing purposes. The next level up of Fast Normal produces better quality that would suffice for documents between friends but for the important documents you would need to opt for Normal or Fine mode which, to the naked eye, is a reasonable proximity to some budget laser printer output. Print speeds, as can be seen from the following table, do vary considerable when tested with my 101-word document with or without an additional image.
Brother DCP-J125
Function
Mono (PPM)
Colour (PPM)
Fast
30
26
Fast Normal
11
9
Normal
8
6
Fine
4
3
Using the standard Photo setting with photographic paper, a 10 x 15cm image was printed in 50 seconds. You will need to feel inside the paper outlet opening in order to remove postcard size prints as they are not ejected from the printer. An A4 image required 3 minutes 52 seconds to complete the task. However, in both cases, there was a 17 second waiting period after the print run was completed before the DCP-J125 was able to accept another command.
Brother has priced the DCP-J125 at £79.90. Replacement cartridges cost £18.79 for black and £10.56 each for cyan, magenta and yellow. The black cartridge is rated at 300 pages while the colour cartridges are rated at 250 pages. While the performance of this product is adequate, you might prefer to look for a more economical unit elsewhere.
http://www.brother.co.uk/g3.cfm/s_page/215760/s_level/223670/s_product/DCPJ125U1