Planon Printstik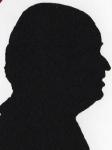 Review controls
Sometimes one thing overrides everything else, size. Here a portable printer that even takes its power from the PC or notebook. Not only can it print from a PC or MAC but also from certain devices such and Blackberry and Mobile Phones using Bluetooth.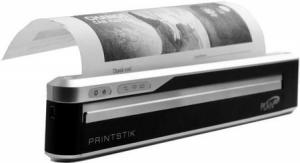 It is 28x5x2.5cm. It even comes with a zip up case as it is designed to travel. The only connection is USB and the cable provided is one of the pull out from a reel jobs but it will work with a standard mini USB to USB lead. The weight of the unit is under 700 grams even with the USB lead attached.
The printer driver is provided on a DVD, surely a case of overkill as even with all the information and the manual it uses less space than a very small memory stick. Most Netbooks and even some notebooks now do not have optical drives so surely here would be an opportunity to provide the information required on a memory stick. On my PC the driver required only a couple of MB of hard disc space.
It prints on an internal roll of paper (stated at 20 sheets) using thermal ink much like the fax machines of a few years ago. Printing my normal 1500 word document (four full pages) takes close to two minutes as it would only print one page at a time for me.
Print speed is far from rapid but the claimed 3PPM speed is reached even if you send it three full A4 pages of text. One nice feature is that if you have a two paragraph note it will only use enough paper to print just that.
However unless you really need to print documents on the move you would probably not use this technology today. You might think that printing from a Blackberry or iPhone etc more useful and this unit can print using Bluetooth from both those devices (and many others such as a range of mobile phones as well) but the drivers are not provided on the DVD. You need to connect to their website give the serial number of your unit and the driver will then be available for you to download.
So that brings us to the fact that the unit has an internal battery and the USB lead is just the way to recharge it as well as transferring data to the device when used with a PC.
The only controls are two push LED's on the face and three other LED's that tell you various information while powered on. A 13amp plug to mini USB lead is also provided for those times when a PC is not available so you can charge the units internal battery using a standard 13amp output. It is stated that is can be charged from a car cigar lighter socket but this was not provided in the box I have. I assume a cigar lighter to mini USB lead would be what they mean.
My normal worry with fax type paper is that content fades. According to the website it is stated to have a seven year life, my review time was only a couple of weeks and at this time of strong sunlight (the thing that makes items fade) is not available in large quantities. I found the blacks to be slightly grey and as it's monochrome anyway any grey text is rather hard to read.
This is a specialised product. If you really must print on the move then it could be worth the hefty premium.
One problem is that it only currently works with 32bit operating systems so those with 64bit Vista or 7 cannot use it natively.
The model I was sent was the PS-910 that according to their website does not have the nylon case but mine did so maybe it is now included and only the website has not been updated the price of $300 will put many off.
Doing my Internet searches found it at a best price of £255.42 from the first link below. I thought it was expensive at $300 but at the price quoted it is over the top.
http://www.scanningpens.co.uk/product/160/Printstik_PS910