A Mono Laser Printer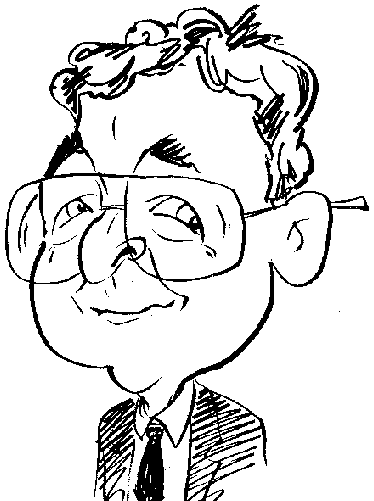 Review controls
As it had provided me with excellent service over a number of years, I was only too pleased to grant my laser printer a short break as I checked out a new arrival from Brother.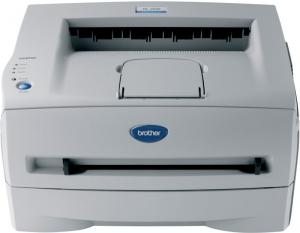 click image to enlarge
The arrival of a new version of Windows can result in some casualties. I am referring to those peripherals that, while working fine with the previous version of the operating system, refuse to operate when faced by the new version due to the lack of an appropriate driver. Occasionally waiting for a while will see an updated driver appearing but this is not always the case. This situation arose when, several years ago, I took the decision to move from Windows 98 to Windows XP.
The casualty, in this instance, was my mono laser printer which had served me well for a number of years. Admittedly it was devouring toner at a faster rate than when new but I still felt this printer was good for several more years. But needs must and a replacement was called for – a replacement that would fit my budget at the time. I was lucky enough to find a Brother mono laser printer on special offer (probably end-of-line but still faster than my current, non-Windows XP compatible unit). The "new" printer was the Brother HL-2030 which continues to serve my needs with regards to producing good quality hard copy.
Now this hard-working device is about to take a rest as I check out Brother's latest entry into the desktop mono laser market. This is the HL-2130 model. Decked out in the familiar computer-grey colour, this is a box-shaped unit with rounded corners. The standalone mono laser printer has dimensions of 367 x 360 x 177mm (W x D x H) which makes it a reasonable compact device and not too demanding on working space. You will need to allow a few extra centimetres of space at the rear due to the presence of the USB and mains power sockets in that location.
Taking up the bottom portion of this box is the paper input tray that can hold up to 250 sheets of paper. Positioned just above the paper tray is a second paper input option in the form of a wide mouth-like opening. This can be used when you need to print an envelope or when the current job calls for a different sized paper to that in the main paper tray. Paper output, following a "U"-shaped passage, is at the top of the unit with a flip-out support flap to help ensure the sheets of paper stay where they are meant to stay rather than littering your work space. Running alongside the left of the paper output area is a column of LED lights for Toner, Drum, Error and Ready feedback plus a Go button to run a test print or restart after a stoppage.
Apart from briefly removing and then shaking the toner cartridge before replacing it (just to ensure the toner is equally distributed), the rest of the set-up procedure for the HL-2130 is carried out from the computer using the supplied CD. To access the toner cartridge you will need to lower the unit's front cover and then remove a plastic restraining bar held in place by a high-tech elastic band.
Installing the Brother software gives you a choice of Standard or Custom set up method. Separate driver are provided for theAmericasand other geographical locations that includeEurope. You can also opt to view the User Guide for the HL-2130 online or have it downloaded to your local hard drive. At the appropriate stage during the installation you will be advised when to link the HL-2130 to your computer via a USB lead (not supplied).
When printing using the HL-2130 you are given the same choice as with other Brother mono laser models. You can select to print in 300, 600 or HQ1200 dpi quality. There is also an option to switch between a text or graphics setting for your hard copy.
Brother has rated this printer as being capable of producing 20ppm. I was able to duplicate this print speed rate at all three dpi settings when print a 570-word document. Print quality in all three cases was of a standard that you not be ashamed to use for various types of documents. Printing a full A4 page graphic was achieved at the same rate of 20ppm but I was slightly less satisfied with the image quality. I was able to detect some evidence of banding.
The HL-2130 is currently available at £88.13. A replacement cartridge giving up to 1,000 pages is priced at £33.57 while a new drum unit, rated at 12,000 pages, will cost £70.80.