Orbit USB Stereo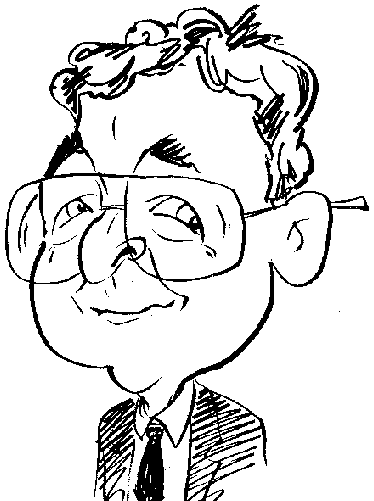 Review controls
One aspect of a laptop or netbook that often gets ignored is that of audio output with speakers that do not enhance your listening pleasure.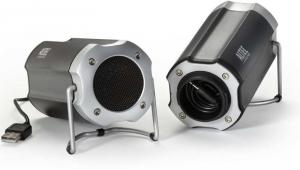 It has been quite a while since I last had the opportunity to review an Altec Lansing speaker system. If memory serves me correct, it was the Altec Lansing Orbit 360 product which appeared nearly three years ago. Perhaps, surprisingly, considering the speed at which technology advances and new products make an appearance, Altec Lansing is still developing new offerings for the Orbit family. The latest addition to this family is the Orbit USB Stereo. This product has been classified as a two-in-one USB speaker system for laptops and netbooks.
Opening the box reveals two cylindrical speaker units individually wrapped, a soft carry pouch with a drawstring fastener plus a couple of sheets of documentation. Rather than brief set up instructions, this documentation deals with warranty issues – basically you get two instead of one year warranty of you register the product online within 30 days of purchase. Fortunately setting up the speaker system is easy and straightforward, so no instructions are really necessary. However you might miss out on one feature of this speaker system which I will return to shortly.
As mentioned this is a two speaker system. Each speaker takes on a cylindrical shape and measures 120mm in length with a circumference of 205mm. Four thumb-sized ridges run down each speaker which has a grill at one end and a compartment at the other into which you can store the permanently attached leads. A flip out wired stand on each speaker can be used to help position the speaker at a slight upward angle to help deliver the audio in the best direction. Left and right indicators are clearly visible to help when placing the speakers in the correct position for stereo output.
One aspect of this speaker system that might not be so obvious, unless you look closely at the product's packaging, is that two speakers can be linked together with a single twist. You do have to ensure that the leads are tucked away in their relevant compartments. Linking the two speakers together as a single elongated cylinder does help when storing the unit in the supplied pouch when not in use. I should point out that neither the cylindrical shape nor the ability to link the speakers together is all that new. I have seen a number of speakers adopting this shape while I reviewed a Conceptronic speaker system a year ago that arrived as a single tube that could be separated into two speaker units. (http://www.gadgetspeak.com/gadget/article.rhtm/751/609877/Conceptronic_Portable_USB_Tube_Speaker.html.)
The permanently attached leads for linking the two speakers together and attaching to the USB port are both approximately 70cm in length. While this may not sound too generous, it is perfectly adequate when using the speakers with a portable computer which is the main purpose of this product.
Each speaker features a 40mm active driver and Altec Lansing's Audio Alignment technology to deliver a balanced sound. Attaching the speakers to a Windows 7 laptop produced an immediate improvement in the volume level while delivering a more rounded audio output that had been achieved previously using the laptop's built-in speakers. I was impressed but then I was judging the output against what I had obtained previously from the laptop. While the audio output was fine for casual listening and providing audio for group background listening, it would not satisfy somebody who was expecting an audio experience that was even remotely equal to that of a Hi-Fi system..
If your expectations are reasonable then this speaker system should not disappoint – just don't expect a Hi-Fi experience. The Orbit USB Stereo speaker system has been priced at £39.99 and the product should be available from Amazon, DSGi, JLP, Currys and PC World.
http://international.alteclansing.com/united_kingdom/index.php?file=north_product_detail&iproduct_id=orbit_usb_stereo_-_iml247