Viewsonic Panel VX2452MH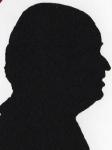 A 24inch panel from Viewsonic. While they used to be thought of as screens for viewing computer information more and more these days they come into their own as devices to watch videos and even live TV delivered over the WWW.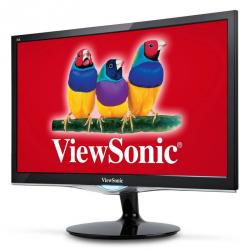 click image to enlarge
My test period included the World Snooker Championship and as the BBC has only one 'Red Button' channel these days there was often good stuff not available live so the glib presenter just says available online or via your connected TV. I do not have the latter so this panel connected to a PC and from there via Wi-Fi to my router gave excellent full screen coverage even when live 'aerial' coverage was not available through your TV.
The amount of tilt on the screen is important with a flat panel and this has plenty so whatever your position the screen can adapt.
While sound – using HDMI connection – was adequate do not expect wonders from its small two watt internal speakers. In fact if you play music direct from a PC it is a lot better than commentary and audience noises that are going through a far more arduous route to get to the speakers.
The panel is 55.5x34x1.5cm the last figure at the edges this does dome out towards the centre of the unit. The viewable screen is 52.5x29cm giving the notional diagonal imperial measurement of 23½ inches. As is normal these days it is sold as a 24inch offering.
The stand is circular at 22cm and it raises the panel 8cm above whatever you sit it on. There is no side to side movement but the whole thing is light and easy to twist should it be required.
It has fast 2ms response time ideal for those keen on gaming.
The default display is 1920x1080 and you can connect via HDMI, D-Sub (VGA) or Digital these are all in a single line back left of the screen with the mains power being input back right by a kettle type lead. The mains lead and VGA leads are provided. There is also a 3.5mm lead for those to get sound when using VGA.
The panel works fine on all versions of Windows - XP and up tested.
50million to 1 contrast ratio gives a huge contrast in colours from the blackest blacks to the brightest whites.
A variety of modes exist and for those who worry a decent ECO mode saves power while still delivering a good image. LED backlighting means up to 25% saving on power over other forms.
I also used it through the normal range of uses on Windows XP, Windows 7 and Windows 8.
It has five push buttons under the bottom right edge to make numerous adjustments. I tried them but found the Auto setting perfect. It features an auto detect mode when you change input type.
The HDMI allows you to connect other things such as Blu-ray players and Gaming consoles to name but two. I also connected my digital camera to view images without having to remove the SD card.
The Viewsonic VX2452MH is available from the link below for £138.28 with free delivery.
http://www.amazon.co.uk/gp/product/B00EZSUVHK?ie=UTF8&tag=gadge0a-21&linkCode=as2&camp=1634