A Duplex All-in-One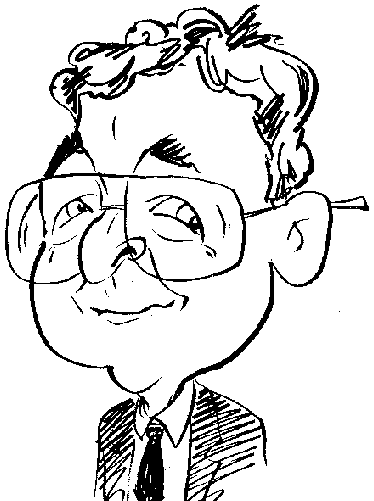 Review controls
Currently occupying a portion of my available workspace is the Canon PIXMA MP640. This is an All-in-One device that offers print, scan and copy capabilities while giving you a choice of USB or 802.11bg WLAN connectivity when connecting to your computer system which can be either a Windows or Mac machine. Also included with this product is a duplex feature for those jobs that require printing on both sides of the paper.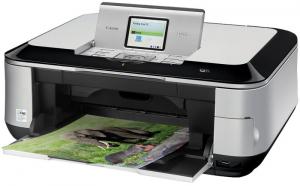 click image to enlarge
Setting up this All-in-One device is straightforward. Included in the box are multi-lingual guides for Getting Started and Network Setup Troubleshooting. The PIXMA MP640 uses a five ink cartridge solution to cut down on waste. You get cyan, yellow, magenta and black dye-based cartridges plus a black pigment cartridge for sharp black text. While I would not expect there to be any problems when inserting the cartridges, I can not speak from personal experience as the review unit came with the ink cartridges already in position.
Prior to connecting the MP640 to a computer, you will need to install the supplied software. Separate CDs are provided for Windows and Mac set-ups. The usual array of software is provided with Windows users being able to take advantage of utilities such as Easy-PhotoPaint Ex, MP Navigator Ex and Easy-WebPrint Ex plus a PDF version of the User Manual.
Decked out in silver and black, the MP640 adopts a fairly standard box shape. Adding a touch of style are the rounded corners and the sculptured effect of the unit's top and bottom. The MP640 measures 450 x 368 x 176cm which does make it a little bulkier than some other similar products. Paper input is from the front tray for standard printing jobs and a rear mounted slot for when using photographic media. Each of these input options can hold up to 150 sheets. Paper output is located at the front of the unit and has a drop down flap which opens automatically when a print run is started.
Connection sockets for power and USB connection are located at the rear of the MP640. Both these connection sockets are recessed enabling the device to be placed flush against a wall or other surface if space is at a premium. Situated to the right of the drop-down paper output slot is a concealed compartment that houses the memory card slot with support for the usual suspects including SD, SDHC, MMC, CD, MS, MS Pro and MS DUO. Just below this compartment are the PictBridge / USB connection port and an Infrared port for use with devices that can communicate by this method.
The MP640's control panel is positioned on the scanner lid and remains hidden until you raise a flap that holds the unit's 5cm LCD colour display which provides status and settings feedback as you select from Canon's carousel menu. The LCD screen also shows pictures of any images stored on attached memory cards, digital cameras or USB flash sticks. Featuring large buttons and a compass-style navigation pad, the control panel is well set out and includes options to decide on monochrome or colour output.
Sitting on top of the printer module is the flatbed scanner element of this All-in-One. This is an A4 4800 dpi scanner with guide lines being provided to help when positioning different sizes of documents on the scanner. Working in conjunction with the printer, the scanner can act in photocopy mode with either monochrome or colour output. While not the fastest scanner on the market, this unit produces reasonable results without too long a delay.
Canon rate the PIXMA MP640's print speed at approximately 9.2 ppm monochrome and 8.1 ppm colour. However it should be remembered that Canon, unlike the majority of other printer manufacturers, has adopted the ISO/IEC 24734 and 24735 speed measurement tests to give a more realistic real-world rating for this model. This does make it rather difficult when comparing this model with products from other manufacturers. My tests conducting using a standard 101-word document with and without colour and a graphic image using Canon's three print settings can be seen below.
| | Monochrome | Colour |
| --- | --- | --- |
| Fast | 25ppm | 16ppm |
| Standard (default) | 16ppm | 12ppm |
| High | 4ppm | 2.5ppm |
Print quality, even with the Fast setting, was good. You might not want to use Fast for really important documents but it would be fine for many tasks. As mentioned earlier, the MP640 has a duplex feature. Printing a 650 word document that required the use of both sides of the paper took 31 seconds in Standard mode and 72 seconds in High quality mode. An A4 colour scan and print took 21 seconds.
When printing photographic images, the MP640 does have a borderless print option. However I was a little disappointed with this particular feature. When printing a 10 x 15cm image there was a slim white strip along the top. Switching to an A4 print resulted in 5mm white strips running across the top and bottom of an image printed in landscape. The 10 x 15cm image took 21 seconds while the A4 image required 52 seconds.
The Canon PIXMA MP640 has a stylish appearance and produces good quality output at a reasonable speed. It has been priced at £185. Replacement cartridges cost £8.99 for the pigment black, £7.99 for the dye based black and the same price for each of the three colour cartridges. There is also a multi-pack containing yellow, magenta and cyan which is available at £21.99.
http://www.canon.co.uk/For_Home/Product_Finder/Multifunctionals/Inkjet/PIXMA_MP640/