Canon Inkjet Printer Pixma iP3600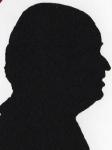 Review controls
I find it surprising that it is 11 months since I have reviewed an ink jet printer, by that I mean a printer as opposed to an all in one or a multi function unit. Unlike most inkjets it has two proper trays so you have far more control from the computer.

click image to enlarge
The Canon Pixma iP3600 inkjet printer measures 41x33x15cm with the rear upright tray closed, open the tray and add A4 paper and you add 22cm to the last figure the height. Sad to say it is black apart from a silver stripe so it is unlikely to pass the lounge police.
The power lead on the left back and the USB recessed on the right back edge do not protrude so no extra space is required behind the unit. The right front edge has two buttons on/off and resume and below this a Pict Bridge socket so you can print direct from your camera.
Unusually this is a five ink printer, red, yellow, blue and two blacks. It is stated to print a 15x10cm image in 41 seconds. Ink droplets are tiny at 1PL and this means the depth and sharpness of images are better.
Normally when reviewing an All In One the amount of space I can give to printing means I can only really tell you about the 'draft' mode quality as this sadly is the quality used when they produce the speed of the printer. This is often grey rather than black and rarely gets anywhere near the claimed speed.
Canon have four modes Custom that can be almost anything but I shall set it for fastest print. Fast, Standard and High. The Custom mode set as stated did produce a slightly grey tinge to the print but it was perfectly good enough for checking. The other modes were all good sharp black prints.
The two documents used are a nonsensical 200 word document the nearest I can get to what inkjet manufacturers use this consists of an address, a greeting, five short one sentence paragraphs a signature block and a one sentence postscript all together using around 2/3 of an A4 page. The other is a more normal 1500 word document that is spread of four pages to just about fill each of the pages. Only black text is used in both documents.
| Setting | 200 Word | 1500 Word |
| --- | --- | --- |
| Custom | 12PPM | 11PPM |
| Fast | 10PPM | 9PPM |
| Standard | 8.5PPM | 7PPM |
| High | 2.2PPM | 1.3PPM |
By default the printer is set to Standard and this is a decent print quality and if it's the default to my mind this should be how they calculate the speed. I rarely actually print the stated print speeds but here I will. Canon are no means the worst at shall we say manipulating the facts. Mono Print Speeds 'Up to 26PPM max, 12.8PPM Standard' If we ignore the custom and settle for the standard it is about 50% slower than the stated speeds and that I can assure you is around par for the tests.
Printing an A4 borderless print using just Windows Print and Fax (not the excellent Canon software provided) takes 200 seconds and simply because a claim has been made a 15x10 image takes 39 seconds (2 seconds better than claimed). However all these timing are taken from the time printing starts and not the time you press enter to send the text or image to the printer. This blank time can vary between 10 and 45 seconds. In fact with the 200 and 1500 documents the first and last pages are not included. So if the 200 word document is printed 12 times the time starts as page 2 starts and ends after page 11 is printed.
The quality for images is everything and here it was good. One niggle the exit tray does not open automatically and nothing will happen (apart from a message on the PC screen) until you open it on other units it opens automatically.
Doing my Internet searches found the Canon Pixma iP3600 at a best price of £56.08 and includes free delivery from the first link below.
http://www.amazon.co.uk/gp/product/B001EO6Z1Y?ie=UTF8&tag=gadge0a-21&linkCode=as2&camp=1634
The Canon Pixma iP3600 is available for $79, including free delivery, from the first link below.
http://www.amazon.com/gp/product/B001DJ9PY4?ie=UTF8&tag=gadge0a5-20&linkCode=as2&camp=1789
The Canon Pixma iP3600 is available for €69, including free delivery, from the first link below.
http://www.amazon.fr/gp/product/B001EVIHEK?ie=UTF8&tag=gadge04-21&linkCode=as2
http://www.canon.co.uk/For_Home/Product_Finder/Printers/Inkjet/PIXMA_iP3600/index.asp