Canon Pixma iP3300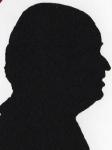 Review controls
Another printer looking like a rectangular box, however providing the other half does not mind the grey colour then surely it's all about the print quality and print speed.
Buy Now
Canon Pixma IP3300
only £65.90 from Amazon

The Canon Pixma iP3300 is a four ink and four cartridge offering from Canon so should you be a heavy user of one colour you save a little in ink costs by having to buy only that cartridge. Fitting them is foolproof as unless you get a red light for confirmation you know it is not inserted correctly. So when you see four red lights under the cartridges you know they are correctly inserted.
The unit is 43x30x14cm when closed the last figure the height increases by 22cm when the paper input tray is raised and paper inserted. The depth (middle figure) increases by up to 20cm should you fully extend the output tray, even if you do not you will need 20cm free in front of the unit for the face up output to be delivered. Paper is placed printing side face forward in the input tray.
The USB lead fits back right while the power lead fits back left. The only noticeable control is the on/off switch on the front to the right of the paper output tray. However should you look closely there is a paper feed button (grey on grey) should you ever get a paper jam. Also on the bottom edge there is a Pict Bridge socket enabling you to print direct from a suitable camera.
All controls are on the PC within a comprehensive printer driver or from the various excellent Canon software. As I have said previously Canon are the only mainstream inkjet printer company to allow you to print four 15x10cm images on a single sheet of A4 paper. I know if you measure a sheet it is not 30x20cm but the software slightly compresses the longer side and very slightly magnifies the shorter, trust me, you cannot notice the difference unless you see an actual 15x10cm image of the same subject side by side. For those demanding total accuracy you can print 15x10cm images on that sized paper. However as A4 photo paper does not cost four times what the same number of 15x10cm sheets do, it is better value. You can then guillotine the images or if they are of similar subjects leave the A4 sheet intact.
I printed four images (as described above) on an A4 sheet in just three minutes from sending them to the printer to receiving the image so with the composition time included the actual printing time was somewhat less. Good quality and fast. A4 borderless images took the same amount of time.
For text printing the speeds of course never really get close to the claimed speed -Canon are by no means the worst Pinocchio's- printing the 200 word text document using a Custom setting set solely for speed produced a slightly grey output at 16PPM. Printing a more normal 1500 word document spread over four pages the result with the same settings was 12PPM.
The claimed print speed is up to 25PPM (max) and while this is 50% faster than I achieved I a can assure you that some other manufacturers claims are far more fanciful. Given that the paper tray is stated to hold only 150 sheets - I managed to get just over 100 sheets of 80gram paper in it, do the maths, even at my calculations that's only about 10 minutes worth of printing. So why is speed so important. I always bang on about quality for graphics. The normal print speeds are far less but most people who use inkjet printers will be printing letters and short documents and not that many manuscripts. I am sure most people would be delighted with 8PPM of good clear text. This also has the advantage of always being dry and not spat out all over the desk.
Sorry rant over, this is a good all round printer, it does what it says, individual inks are a plus for anyone printing more than the occasional page. A simple mechanism with excellent software that allows a lot of accuracy. For the novice it can walk you through almost all tasks.
Doing my Internet searches found the iP3300 at a best price of £65.90 from the first link below.
http://www.amazon.co.uk/gp/product/B000K7UCHO/202-9276050-9787028
http://www.canon.co.uk/For_Home/Product_Finder/Printers/Bubble_Jet/PIXMA_iP3300/