A Creator NXT Bundle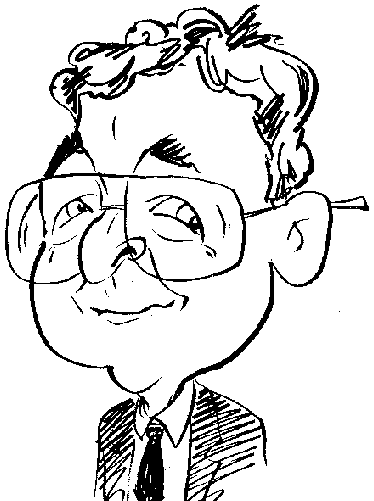 Review controls
Corel has a number of products for the creation and editing of graphics including one that is perhaps not as high-profile as some others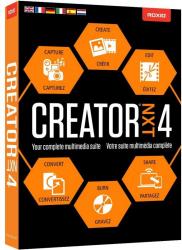 click image to enlarge
In the early nineties, Roxio was a leading force in the field of developing burning software. Many a time I have sat back to watch the company going head-to-head with Nero in a battle for the hearts and minds of users by adding extra features as they expanded into the area of video creation software and other aspects of multimedia. Roxio then underwent a series of changes of ownership before becoming part of the Corel family. It is from this home that Roxio has released its latest software offering entitled Creator NXT.
Now up to version 4 Creator NXT is currently available in Standard and Pro editions either as a download or physical product (supplied in a box with actual disks). Pricing for these different versions of the product are listed in the table below.
Roxio Creator NXT 4

| Product | Download | Boxed Copy |
| --- | --- | --- |
| Standard | £34.99 | £39.99 |
| Pro | £54.99 | £79.99 |
Corel has had a long established reputation for bundling everything, apart for the kitchen sink, with its products and this approach seems to have rubbed off on Roxio. Depending upon whether you purchase the Standard or Pro version of Creator NXT 4 you will get various bonus items to add extra value to the product. With the Standard version you get After Shot 2, Roxio Burn 3, MyDVD and Live Screen Capture. The Pro version of Roxio Creator Pro 4 adds a copy of Corel PaintShop Pro X7 and HDR Express 3 to the bundled software. Roxio has valued the bonus items with the Pro product, on which this review is based, as having a price of £160.
Firing up Creator NXT Pro 4 brings up an opening listing various categories of tasks down the left side of the screen, with the rest of the area showing those tasks that a user might be expected to use on a regular basis. Running across the top of the screen is a menu bar that allows you to open an existing project or create a new one with cascading menu options relating to the type of project. You can also browse through various tools and options including configuring the Roxio Burn Desktop App.
The initial group of regular tasks include items consisting of Burn Data Disk, Burn Disk Image. Copy Disk, Burn Audio CDs, Create DVDs, Copy & Convert Video and Advanced Video Edit. Of course you are not confined to these tasks you are expected to use on a frequent basis. You can select from the categories listed down the left of the screen to target specific types of work. These categories cover Data/Copy, Video/Movies, Music/Audio, Photo and a Learning Centre that consists of PDF files categories in the same way. Each category splits its functions into specific areas such as Create, Copy and Backup with Data/Copy while Music/Audio offers options for Import, Create and Edit & Transfer.
At times you could also feel overwhelmed by the options and tools available to you with Creator NXT Pro 4. However it does help if you adopt a cherry-picking approach by dipping into the available tools for editing and creating videos, ripping and creating music for different occasions, enhancing photos plus burning your projects to appropriate medium. On top of the Creator NXT software you have access to the bundled offerings.
You can use AfterShot 2 for editing RAW photos and managing your collection of images. Roxio Burn 3 provides the ability to drag & drop content for burning to optical media with encryption being available with the Pro offering. With its collection of resources, MyDVD can be used to add menus and music to your multimedia projects. Live Screen Capture, as its title indicates, allows you to record screen action for use in your projects. HDR Express 3, which includes WinDVD for video playback on a computer, provides a range of effects and tools to clean up audio issues. There is also a copy of PaintShop Pro X7 (just one version behind the current offering). My review of PaintShop Pro X7 can be viewed at http://www.gadgetspeak.com/gadget/article.rhtm/130123/836237/Corel_Paint_Shop_Pro_X7.html.
Roxio Creator NXT Pro 4 is an excellent product with a full range of tools and editing capability with regards to the creation and editing of multimedia projects. I am a little surprised that this particular product is not more heavily promoted.