Paint Shop Pro X7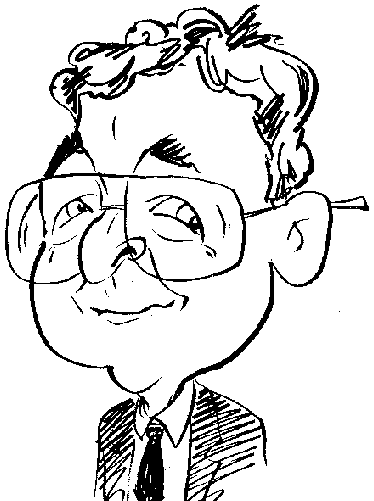 As I get older, time seems to pass by at a quicker rate. This thought occurred to me with the arrival of Paint Shop Pro X7. It hardly seemed like a year had passed since I had unwrapped and reviewed Paint Shop Pro X6 and now the all new version of the Corel package was occupying space on my desktop. Actually when I took the trouble to check on the dates, rather than rely on my flaky memory, this revealed that the gap between the two products was less than 11 months so maybe my view on time passing quicker was somewhat distorted.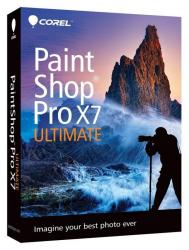 click image to enlarge
Now firmly entrenched as part of the Corel family of product since 2004, this latest version of Paint Shop Pro is available in Standard and Ultimate versions. My review is based on the Ultimate offering which comes bundled with Perfectly Clear by Athentech Imaging, Reallusion's FaceFilter 3 and a Creative Collection of extra images, brushes and textures.
When installing this software, a 31-character serial number will need to be entered. You are given the choice of installing the 32-bit, 64-bit or both versions of the software with the latter being Corel's recommended option. While the 64-bit version is faster with certain tasks and allows you to work with larger images, I found that I needed the 32-bit version when importing content from a scanner. The 64-bit version failed to recognition any scanners that I had available.
Paint Shop Pro's interface allows you to switch between three different modes entitled Manage, Adjust and Edit with Manage being the default settings. There is an option to change the default to Edit or whatever was the last one used on shutdown. You can also opt to change both the workspace and background colours by selecting from lists of 3 and 5 choices respectively.
Manage gives you views of adjustable thumbnails, a filmstrip of images and hierarchical tree structures of your available image collections. Switching to Adjust, you will be shown the currently selected image in centre screen. The filmstrip view will be retained while the side panels change their content to show tools on the left and thumbnails of Instant Effects on the right. When you need to work more precisely on a selected image then Edit is the place to be. There is a well-populated tool bar and panels containing materials, layers and a Learning Centre.
Corel has added a number of new features and enhanced some other aspects of the program with this latest version of Paint Shop Pro. Whether you regard it as an enhancement or new feature, some of the brushes, including those for paint, airbrushing and retouching tasks have been speeded up by as much as 30%. This improve figure is Corel's figure not mine.
New to this version of the product is a Magic Fill feature which can work in conjunction with various selection tools. You can select a particular area that needs to be removed for whatever reason and then replace it with an appropriate background. Rather than jump straight in when applying one of the Instant Effects, which are shown as thumbnails, there is now an option to view the possible results in a preview window before making the decision whether to accept or reject the chosen effect.
Corel has redesigned the Start Screen so you are offered a variety of options that can be made before embarking on a new project. You can select from common sizes and state the type of media for your finished work. It could be paper, Internet or multimedia use. You can also opt for a raster, vector or art media background.
When you need to be precise with your brushes, you can activate a Smart Edge feature from the Brush option bar. This feature should ensure that your brush stokes remain within lines that you define.
Other features include support for XMP files which are created by many RAW image editing programs and the ability to select and cut text and shapes from an image. Finally Corel has redesigned the dialogue panel that appears when applying effects to an image.
Paint Shop Pro has, for a long time, been one of the first programs that I add when setting up a new system. It is like an old friend and this latest version continues the trend of making itself comfortable within my work environment. While the program may lack the functionality of some other products and prefer its own way of tackling tasks, it has never let me down.
On top of the main program you also get the bonus items. FaceFilter Studio 3 provides the means of applying a facial make-over to portraits. Tools are available for skin smoothing, blemish removal and muscle-based facial morphing. The Perfectly Clear product offers a number on one-click enhancements to images. These enhancements include colour vibrancy, noise removal and tint removal. Completing the package are the bonus images, brushes and textures that make up the Creative Collection.
Paint Shop Pro X7 requires a system with a 1.5GHz processor with a minimum of 2GB of RAM and 1GB of hard disk space running Windows XP (SP3) and later. Pricing has been set at £79.99.
https://store.paintshoppro.com/1184/purl-ATG_PID_HPbanner_PSPproX7?hptrack=gb2bb4