It's Protection Time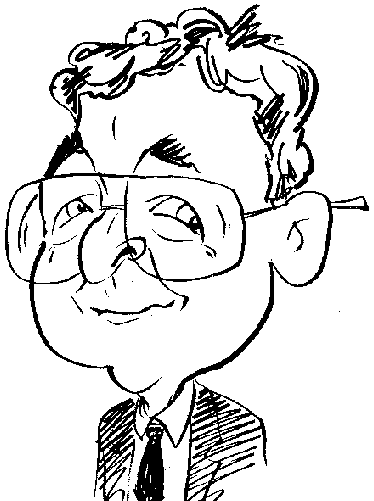 It is up to you to make sure your computer is protected from malicious threats with appropriate software.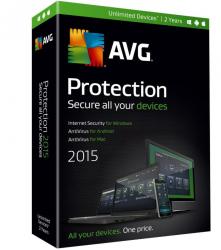 click image to enlarge
It is that particular time of year in the Fereday household when messages start to appear on my various computers advising me that my anti-virus and Internet protection software was approaching or had already reached the end of its subscription period. This memory prompt allows me to either renew my existing subscription or opt to try another product. In this case, while satisfied with the resident product, I had the opportunity to try out another title I had not looked at previously. This was AVG Protection.
Versions of this product are available in either retail format consisting of a CD disk or as a download direct from AVG. My retail version of the product combines Internet Security for Windows with additional modules providing anti-virus protection for Mac and Android devices on unlimited devices for personal and home use covering a one-year period. This review concentrates on the Internet Security for Windows aspect of the product which provides anti-virus, anti-malware and anti-spam protection plus features that include an online shield, enhanced firewall, data safe, file shredder, email scanning and a smart scanner element.
Although the retail version of the product provides the user with a software CD, you will still need to download the relevant software from the AVG website prior to the installation procedure. You will need to enter a unique 18-character code as an account is set up to handle the software and devices that fall under its protection. When creating this account you need to enter an email address, user-specified password and the previously mentioned activation code. For reasons I am unsure about, it took several attempts before the entered data was accepted.
A message appeared that a confirmation email had been dispatched and needed to be accessed in order to complete the activation process. At this point the software download and installation could proceed. Midway through the process a system restart was required before the installation could be completed and AVG protection was put in place.
Referred to as AVG Zen, this protective software's opening interface shows a panel featuring icons for what appears to be four main sections designated as Protection, Performance, Privacy & Identity, and Web Tuneup. However these four main sections can quickly be reduced to three. While Protection, Privacy & Identity and Web Tuneup are fully functional modules, Performance is merely a means of tempting users to purchase another AVG product. This is PC TuneUp which has recently been added to the AVG family.
Performance ran a once-only check on the test machine and presented a list of ways in which performance could be improved. However you will need to purchase a copy of PC TuneUp in order to carry out the recommendations made by the check. It must be said that PC TuneUp is an excellent product which I have been using for a number of years but I do find this type of marketing a product to be annoying and it is not one that would encourage me to make a purchase. The Performance icon remains coloured either red or green depending upon whether you have made the purchase.
Hopefully, as happened with the test machine, the other three icons will display a green colour to indicate that these sections are protected. The Protection icon can be opened to reveal the areas under protection. These areas are computer, web, identity, email and firewall. In each case you can dig down a little further to see the elements that are involved. For example computer protection covers anti-virus and a data safe while web protection encompasses a LinkScanner and an Online Shield.
Privacy & Identity is made up of a couple of modules with only one being installated automatically, While AVG Identity Protection is set up as standard you will need to instigate the free installation of Privacy Fix which helps to secure your Facebook, Google and Linkedin accounts.
Web Tuneup provides a range of options from which you can decide which ones to implement. The options are made up of a browser plugin, site safety, do not track, browser cleaner and security search features.
From the main Zen interface there are also options to add new devices to those being protected by this AVG software plus adjust settings relevant to those devices. You can also access your AVG account where you can manage your subscription, download AVG products and edit your profile and password amongst other features.
AVG Protection is not the most user-friendly product when it comes to settling up the product but it does a reasonable job of protecting your computer from various forms of attack. You also have to put up with some reminders regarding purchasing PC TuneUp. According to the AVG website, a one-year subscription is priced at £44.99 while a two-year subscription is available at £89.99 which seems a bit mean. However point your browser at Amazon.co.uk and the code for this product is priced at a far more reasonable £14.99 for a one-year subscription and £17.99 for a two-year subscription.