Acronis 2016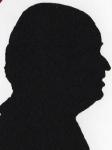 Review controls
Everyone needs backups, no ifs no buts no maybes, backups are essential. If you have gone through life without needing one so far you are lucky, very lucky. In fact maybe you would like to go halves on a lottery ticket, but one day you will need a backup.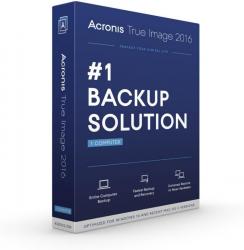 click image to enlarge
Most people do backups without thinking and that is perhaps almost as bad as not doing a backup. For instance some do a backup say once a month and then do incremental backups for the other weeks in the month. Sods law says the day you will need the backup is the day before you do the full backup. If the backups have all worked then you have lost six days work, six days of emails, six days of pictures etc, but if the first incremental backup has a glitch you have lost everything for three weeks, in fact nearly a month.
In the latest version Acronis defaults to a full backup every time, yes they will take longer my work machine takes around 90 minutes to do a full backup I curse it every week as it wastes time – or does it – one file overwritten could take longer than that to recreate if indeed you have the information to do it. On the day that the worst happens and your system does not boot and will not recover then you maybe lose most of a day using the media you created and possibly have to buy a new hard disk but then you are back up and running.
With the new version Acronis try to make your backup life as simple as possible and if your life spreads over phone, tablet, PC and possibly even MAC then they can help and even offer cloud storage as part of one of their solutions.
I tend to backup to an external USB drive but just occasionally – yes I know belt and braces and safety pin me – I use a separate USB drive. With one way of buying Acronis today you could also back up to the Cloud for free and with no normal limits. If your upload speed is slow this may not be a practical solution for a full backup but it is certainly possible for those files you cannot replace and for most family's that will include their children's photographs.
Acronis is one of the few programs that gets onto my work PC. Until recently I had the 2015 version on it, I was looking at the 2016 version on a test machine. The version on my work PC offered to update the version. I accepted and the update did not work and left me unable to revert or update, I could not remove either from the Program or from Windows Add Remove Programs. I contacted technical support at Acronis who sorted things out. However this was unsettling and perhaps the moral is keep your serial number and the CD or download file elsewhere as while I do not know what happened my immediate thoughts were rather dark.
Later when the the 2016 version was available it installed correctly and works well, in my tests it sometimes takes longer but doing a full backup every week is a must. Defaulting to a full backup is now the default and incremental backups have to be selected if you wish to do them.
I also suggest you do not set the flag to do a backup at a set time unless your schedule is fixed as starting a backup at a different time can confuse the program. Since doing things this way the backup starts when requested rather than 'queuing' or other mysterious messages.
Acronis 2016 can be purchased from the link below for £39.99 with free delivery.
http://www.amazon.co.uk/gp/product/B013DD3VO2?ie=UTF8&tag=gadge0a-21&linkCode=as2&camp=1634
You can download a limited time trial and also purchase for varying numbers of PCs from the link below.