Corel Painter 15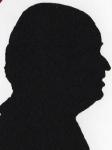 Review controls
A product I have reviewed a couple of times in the past. The '15' in this case refers to 2015 and not to the version number. So for anyone owning an earlier version what does this version have to offer that earlier versions did not?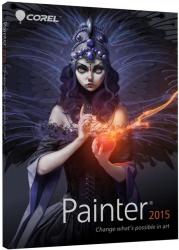 click image to enlarge
For those new to Painter it is probably the best way to paint with a PC, in previous versions you had the ability to have Water Colour and Oil paints and even had the ability to see it dry – now you can say that watching paint dry is not interesting – and it can be fun to get effects that otherwise would need a canvas and paint to achieve.
In this version there are Particle Brushes, these allow you to draw wisps and swirls and even add colour to shades.
I was first hooked on Painter when an artist took a photograph and turned it into an oil painting, note I said an artist because you need to see in your mind the result yourself before you create it.
The predecessor was X3 (2013) and this version is said to 40% faster and for some this will be important. Drawing fast strokes with a brush effect can still make you want even faster speed but it soon catches up.
If you draw two lines by hand they are never exactly the same 'uniformity' is what a computer is good at and if you want a real artists effect you need jitter to stop this feature winning.
Painter 2015 has so many features that it is easy to stumble across something that you like but next day – or even next minute – you can never find it again so here is the time to use Palette Arrangements.
In 2015 instead of seeing an effect in a thumbnail you are shown it across the whole image to better give you an idea of what it will do.
A novice user should start with only a few effects and then build up to increase his/her ability.
If you have Painter X3 you are probably happy and perhaps there is no great reason to upgrade, however if you are new to Painter then start with 2015.For Windows you will need Microsoft Windows 8.1 (64-bit) or Windows 7 (32-bit or 64-bit editions), with latest service packs installed anIntel Pentium 4, AMD Athlon 64 or AMD Opteron 2 GB RAM 650 MB hard disk space for application files, Mouse or tablet, 1280 x 800 screen resolution, DVD drive unless you download it and Microsoft Internet Explorer 8 or higher.
I would suggest 2GB or RAM is not enough but that is what Corel say. You will also need Net Framework 4.5 and the space for that would increase the requirements.
For MAC Mac OS X 10.7, 10.8 or 10.9 (with latest revision), Intel Core 2 Duo, 2 GB RAM, 500 MB hard disk space for application files, Mouse or tablet, 1280 x 800 screen resolution, DVD drive and Safari v5 or higher.
I am by no means an expert but I do enjoy dabbling and trying to be fair there are other far cheaper products around that would let me dabble, however I am sure they would not allow me to turn a photograph into an oil painting.
Corel allow you to download a 30 day trial version for free so go to the second link for that chance and for more information.
The full product is available from the first link for £310.80 with free delivery and they also have an upgrade available (check eligibility) for £156.
http://www.amazon.co.uk/gp/product/B00LYYMXF6?ie=UTF8&tag=gadge0a-21&linkCode=as2&camp=1634
http://www.painterartist.com/gb/product/paint-program/?&storeKey=gb&mapcounter=1&pid=prod5090087