TuneUp Utilities 2014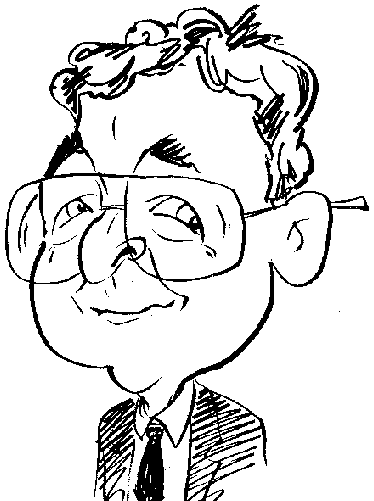 While "familiarity breeds contempt" might not totally be the appropriate comment, in some respect it could apply in this situation. After all the more we use our Windows computers, the less responsive they become when reacting to our needs and commands. Often we are kept waiting for a boot-up sequence to be completed and programs, which previously loaded speedily, now appear to crawl as if they are spending time admiring the innards of the computer and its operating system. Of course we could just sit back, twiddling our thumbs or contemplating our navels, while time ticks away or we could attempt to tackle the problem at source with software designed for the purpose. One such product that I have used over a number of years is TuneUp Utilities which is now available in its new 2014 version.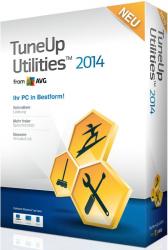 click image to enlarge
When installing TuneUp Utilities you will need to enter a 35-character product key. A search will be conducted for an earlier version of the software and if one is found then it will be removed. Options will be made available to include TuneUp Shredder and TuneUp Disk Space Explorer as part of the installation plus adding TuneUp Undelete facility to the Recycle Bin Context (following a right mouse click) menu. Icons for the main TuneUp Utilities program will be added to the task bar and desktop while you also get an icon for 1-Click Maintenance on your desktop.
As its title indicates, the 1-Click Maintenance facility will automatically run through a series of test to check out your system whenever it is launched. These tests cover cleaning out and defragging the Registry, removing broken shortcuts, cleaning up temporary files, checking your browser, optimising the start-up and shutdown routines plus defragging your hard disk. This process can take some time so you do need to show patience as it works its way through its list of tasks.
When running the 1-Click Maintenance on the test system, I was not expecting too many issues to be raised as it had regularly been services by an earlier version of the product. Admittedly this was the 2012 version but it had proved competent in the past. Whether it was due to just general wear & tear of everyday activity or that this latest version of TuneUp Utilities was more aggressive in its checking, I was surprised by the number of issues raised.
There were over 100 hundred problems noted in each of the Registry, broken shortcuts and Windows & Programs sections. In addition TuneUp Utilities tagged over 180,000 references for removal in my browser. Obviously I had been overdoing the surfing of late. You do have the option of checking the details of items tagged and deselecting any that you are not sure about before the fixing process is implemented.
The main program opens with a tabbed interface that allows you to quickly switch between topics entitled Dashboard, Optimise, Clean Up, Fix Problems, Personalise and All Functions. By default you will be placed in the Dashboard section when you first run the program. On subsequent use you will be returned to your previous exit point.
The Dashboard section features four boxes covering Maintenance, PC Performance, PC Health and Rescue Centre. If these boxes are coloured green then this indicates there are no outstanding issues. Maintenance can run an automatic scan at regular intervals while PC Performance reports back on possible problems dealing with hardware & software, Internet settings and visual effects with the latter being regularly featured as problems detected on the test system. As its title might indicate, PC Health looks at various aspects of the computer system and will offer to fix problems it encounters. The fourth box provides a safety net and allows you to undo any changes that TuneUp Utilities has carried out.
The Optimise tab divides its functionality between reducing system load by disabling some programs and uninstalling others or by optimising and defragging the Registry, optimising the start-up and shutdown routines plus defragging your hard disk. When it comes to defragging a hard disk, TuneUp Utilities is at odds with my usual defragging tool (Diskeeper) with both insisting on rearranging matters to their own satisfaction.
Regaining disk space is the main thrust of the Clean Up tab. You are given options to delete elements such as Internet history, old restore points and the Windows Search index. You can also make use of the software's new Duplicate Finder feature. On the test system, with three hard drives, a total of 8202 instances of duplication were noted with a promise of regaining around 31GB of disk space by removing files.
The Fix Problems tab can check the hard disk(s) for errors, restore deleted files (if they haven't already been over-written) and fix common problems. You can also check on running applications, processes and open files – you could be amazed at the number of files currently open. The Personalised tab is more to do with the behaviour and appearance of Windows than altering the look and feel of TuneUp Utilities. You can change settings for the Start Menu, task bar, animation, visual style and logon screen to mention just some options.
The final tab brings together the various functions of the program accessible from a single screen. The various functions have been categorised into eight groups. These groups are Installed Programs, Hard Disk, Usage Data, Registry, Computer, Recommendations, Windows and TuneUp Utilities. Each group features individual tasks that can be accessed to tackle issues. Or you could just let TuneUp Utilities beaver away in the background dealing with issues and then reporting back to you on a regular basis.
While TuneUp Utilities covers a wide range of features and is capable of fulfilling an important need, some of its elements would not qualify as best of breed. It is not the quickest at performing some tasks and it even threw a fit on one occasion by refusing to respond. It is almost of if the product is spreading its net too wide rather than concentrate on a more specific elements. Having said that, this product does provide you will a great deal of functionality for its price of £29.99 (an upgrade costs £17.99). The product will run on Window XP and later with 100MB of hard disk space.