Media Suite 11 Deluxe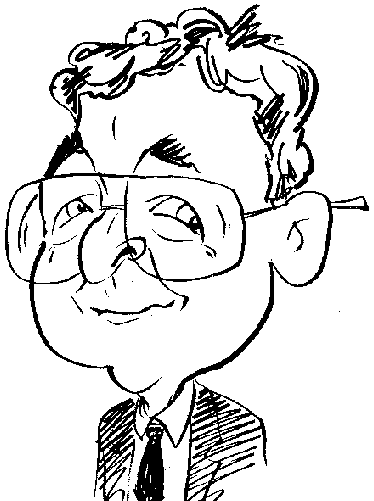 Offering users a one-stop shop for their media needs, CyberLink has released the latest version of its Media Suite product.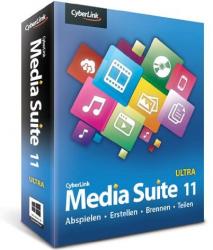 click image to enlarge
CyberLink Corp, founded in 1996, is one of the world leading developers of multimedia software with over 100 patented technologies at its disposal. Many, if not all, of these patented technologies will have come together in the company's Media Suite product. The latest version of this multi-faceted offering is now available as CyberLink Media Suite 11 Deluxe.
I should make clear right from the start that although the main subject of this review is based on CyberLink Media Suite 11 Deluxe, some of its components do not share the version 11 tag as I was at pains to point out during a one-to-one briefing I had recently with a company representative. However I was reassured that, despite the variety of version numbers, each of the individual components making up this suite were the most up-to-date editions of the various elements. So do not be confused when I refer to these elements by their own version number rather than the overall version 11 of the complete collection of 11 (that's the number of components rather than the version number) multimedia application.
Not surprisingly, considering the number of individual elements, the installation of this product is not the quickest operation – even exceeding a cup of coffee and biscuits break. Fortunately it is a lot quicker than downloading the software if you opt to take that route when getting hold of the product. Along with the Deluxe edition, Media Suite 11 is also available in Ultimate (15 components) and Ultra (12 components) flavours.
The 11 components making up this Deluxe (a rather posh designation for what is the basic offering) version are PowerDVD 13, MediaShow 6, MediaExpresso 6.7, PowerDiretor 11, PowerProducer 6, Wave Editor 2, Power2Go 8, LabelPrint 2.5, PowerDVD Copy, PowerDVD Backup and Instant Burn. Firing up this Media Suite brings up an interface bearing the message of "Play, Create, Burn, Share". A row of buttons or tabs across the top of the screen allow you to quickly switch between sections categorised as Movie, Video, Photo, Music, Data & Backup, and Utilities. In each case the section will contain a number of tasks from which you can make your choice and have the appropriate component loaded and ready for your use.
Selecting the Movie section allows you to play a single movie disk, brows your movie library, play files in a folder or view online movie information. All these tasks involve using the functionality available in the PowerDVD 13 component.
The Video section divides its brief into eight different tasks. You can play video files, carry out advanced or simple video editing, organise your videos, upload content to Social Network sites, convert videos, create a movie disk and edit a movie disk. Depending upon your choice of task, you could find yourself working with PowerDVD, PowerDirector, PowerProducer, MediaShow or MediaExpresso.
A further eight tasks are covered in the Photo section. You can take your pick from viewing 2D photos, import and organise photos, edit and print photos, create and play slideshows, create a photo gallery disk, create a slideshow disk, upload to Social Network sites and carry out advanced photo adjustments. Most of these tasks can be carried out by MediaShow although Power2Go and PhotoDirector will be required to complete one of the tasks.
Moving on to the Music section, you can play, rip, convert, burn, record or edit audio content. These various tasks can be carried out by using PowerDVD, Power2Go or Wave Editor with Media Suite loading the appropriate tool.
When working with data and making backups, Media Suite offers you a choice of creating a data disk, copying a disk or burning a disk image, backing up or restoring files and duplicating an unprotected movie disk. Your choice of tasks will result in Power2Go PowerBackup or PowerDVD Copy being set up for your use.
The final section, Utilities, provides options to erase a disk, extract files from a disk image, mount a virtual drive, transfer media to devices, burn a DVD folder and print a disk label. The tools for these tasks will be provided by Power2Go, MediaExpresso, PowerProducer or LabelPrint.
While you may not need all the various components, those that you do will be able to handle numerous tasks. The Media Suite approach does help to remove any confusion over which tool is best suited for individual tasks. Rather than just open the individual application, Media Suite attempts to place you at the correct point within the software to begin your work. A wide range of video and audio formats are supported along with peripherals and you can convert content to over 100 of the more popular mobile devices and consoles.
CyberLink Media Suite 11 Deluxe is priced at £74.99. The software requires a Pentium 4 3.0Ghz processor with 2GB of RAM (for HD videos), 2GB of hard disk space plus up to 10GB for DVD production running Windows XP (SP3) and later.
http://www.cyberlink.com/products/cyberlink-media-suite-ultra/features_en_GB.html?affid=2581_1066_479_3_0_ENU_cyberlink-media-suite-ultra