Audio Cleaning Lab 2013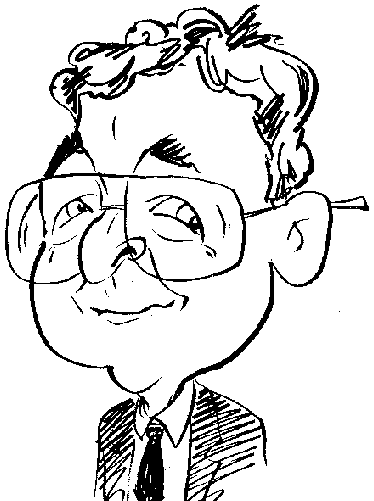 Review controls
As technology advances, so older formats tend to go unsupported. However sometimes help is available to convert the older formats into one that can be used on modern equipment.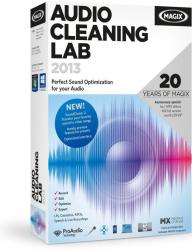 click image to enlarge
Over the years, of which there have been many, I have built up a collection of LPs featuring some of my favourite recording artists. Some of the LPs were purchased as new while the more recent additions were found as a result of visits to local boot sales. Despite my best efforts, even with the new products, these LPs are showing signs of their age in both appearance and the audio performance that is delivered from these treasured possessions. I guess that some of you will be in a similar situation and are looking for a possible solution to safeguard your music collection.
While the latest version of MAGIX's Audio Cleaning Lab is unable to proffer any assistance with regards to the outward appearance of these records, it does contain a range of audio editing and sound optimisation tools that could perform a useful task. Whereas previous editions of this software have been identified by a version number, with the latest offering MAGIX has opted to date stamp the product as the 2013 version. This is purely a software product with no assistance being provided as to how you transfer audio from vinyl or tape prior to working on it with this MAGIX product.
As often happens with MAGIX products, the company has bundled a couple of additional items from its stable of software. In this case you get copies of MP3 deluxe MX and muffin player 2.5. Both, or either, of these bonus titles can be installed along with the main Audio Cleaning Lab software. You do need to be aware that the MAGIX installation routine attempts to install a system checking utility (simplichecking) plus change your Home Page to one of its own choosing and switch your search provider settings unless you turn off these settings. This is a tactic used by a number of companies and is one that I find particular annoying. Both the Audio Cleaning Lab and MP3 deluxe MX require the entry of their own 30-character serial number when they are first launched.
The Audio Cleaning Lab's opening menu offers an interesting choice of options. Along with the opportunity to check out an online tutorial (either American or Canadian based with the content being the same) or open an existing project, you can select from a list of tasks made up of Restore vinyl sound; Optimise speech and audio books; Clean tape sound; and Edit digital files. Depending upon your choice of operation type, Audio Cleaning Lab will adjust its settings accordingly while retaining a four-step process as you import, clean, master and export the finished results.
Among the tools that are available will be those to cut, resample, delete and adjust volume settings while a visual representation of the audio will be shown in a track window displayed in an interface that has undergone a make-up. With your audio in situ, there are familiar controls to play, record, back and forward as you listen to any adjustments that might be made before deciding whether they will be retain or not. Depending upon the current task, you will have access to various effects including the spectacularly named quintet of DeClicker, DeCrackler, DeClipper, DeNoiser and DeHisser supported by an analyser with its peak meter, oscilloscope, phase correlator, spectroscope and spectrogram features.
Many of the available tools are able to apply their effects immediately in real time so you can make an instant decision whether to accept or reject the effect. In some cases it can be quite amusing to apply adjustments just for fun, safe in the knowledge that the results can be discarded without any penalty. But do not think that Audio Cleaning Lab is merely an amusing product, it is not. This product has a strong serious side and enough depth to satisfy the more demanding users as they delve into its functionality.
Along with the redesigned interface, MAGIX has introduced a number of new features that include a preset preview feature when cleaning or mastering and SoundCloner 2 that allows you to transfer audio characteristics between tracks.
Audio Cleaning Lab MX supports a range of audio formats for importing and exporting data. These formats include WAV, AIFF, OGG Vorbis, FLAC, AVI and WMV. Not mentioned in this list are formats that require activation. In the case of MP3 and MP3 Surround can be activated free of charge while MPEG-2 and AAC Export both require a fee to be paid.
As mentioned earlier this version of Audio Cleaning Labs comes with a bonus copy of MP3 deluxe MX (originally available at £39.99). This product supplied features such as organisation and management of your music collection. It can playback tracks and create play lists using the supplied muffin software. Links are provided for various web radio stations from around the world. While some users might find the product's high visible Program Guide whereby bright yellow bubbles appear so that they can be clicked on to provide help information, I found it distracting and so turned off this feature. I also encountered occasions when pop-up dialogue boxes appeared with German text.
Audio Cleaning Lab 2013 possesses a powerful and easy-to-use set of tools for those looking to clean up and enhance their audio collection stored on various media. This product is priced at £39.99. System requirements call for a 1.0GHz processor with 1GB of RAM and 1GB of hard disk space running Windows XP and later.