PhotoPlus X6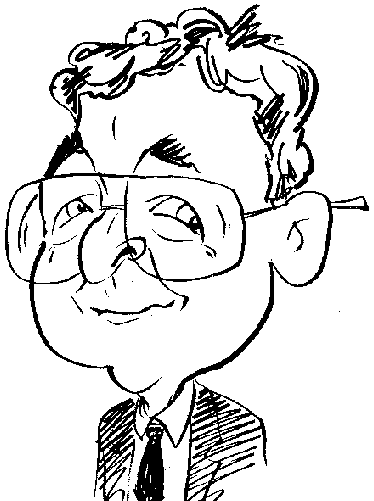 Review controls
As regular as clockwork, Serif brings out upgraded versions of its graphics software aimed at the budget conscious user.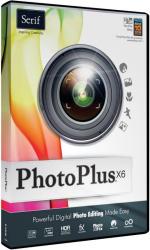 click image to enlarge
I must admit to having a somewhat soft spot for Serif and the company's software. This feeling dates back to when Serif first appeared on the scene with graphics products that were developed as budget-priced alternatives for the then market-leading offerings that came with wallet-squeezing price tag. Some of the same marketing concepts still apply today with the company's latest batch of graphics software offerings such as Serif PhotoPlus X6 which is the subject of this review Serif PhotoPlus is priced at £71.48. I will leave you to decide which title this offering would be the more economic alternative.
As usual with Serif product's (and the company does like to stick with tried and tested methods), you will need to enter the appropriate serial number, in this case it consisted of 25-characters. Once decisions regarding file associations and the destination drive – folder for the installed software have been made, you can fire up PhotoPlus. It will immediately check for any available updates and offer to install those it finds. If this happens then you will need to restart the software.
If you have used other Serif products previously then you will be familiar with its opening menu overlaid on the main interface. This menu will give you the opportunity to select from Create, Open or Learn features with the latter providing both text based interactive tutorials and narrated videos which are well worth dipping into especially if you are a new user.
One important new feature with this latest version of PhotoPlus is that it is based on a 64-bit engine and, as such, it will automatically install itself for this version of Windows if it is detected otherwise you get the 32-bit version. With the 64-bit version installed you will gain access to whatever RAM is available. You will then be able to open images that are considerable larger than would be normal including those saved as Raw images.
While on the subject of Raw Images, Serif has increased its support for this format by increasing the functionality available from this software product. An Import Raw feature allows for faster image loading while several new filters have been added. You now have greater control over lighting and noise reduction while new filters for Curves, HSL, Lens Distortion, Lens Vignette, Black and White Film and Unsharp Mask are available.
When you need to make an adjustment to a particular area of an image you can make use of the Smart Selection Brush Tool which can make reasonable decisions as to what you meant to include using its smart edge refinement technology. Helping you in this respect is the doubling of the product's zoom range for getting up real close.
Another often used adjustment carried out when working with images involves cropping as you remove unwanted areas from the original. However sometimes you can overdo the cropping and possibly ruin the image. To avoid this type of situation, PhotoPlus uses non-destructive cropping which allows you to uncrop previously cropped images at some time in the future. This piece of virtual magic is made possible by the software saving the original information in a file from where it can be recalled when necessary.
Working with masks can produce some great results but it is not always as easy as it could be as you attempt to cover a particular area that was an unusual shape. With PhotoPlus new vector masks you have greater control. You are given full editable control over curves in the masks you create. Fill layers have been improved with both solid and gradient types. There is now support for opacity adjustment enabling you to product semi-transparent colour layers or solid-fill backgrounds.
Adding to its Depth of Field filter, this latest version of PhotoPlus now has a Tilt-Shift effect. When used correctly this effect, which is used to blur surrounding areas, makes a specific area of an image appear as if it was a miniature scene.
While not a like-for-like replacement for the high-priced top-of-the-range graphics editing package, PhotoPlus X6 does provide value for money for the home user looking for a well-rounded graphics editing package. You will need to be running a processor with support for SSE2 with 512MB of RAM, 821MB of hard disk space on Windows XP (SP2) and later.