Miranda and Sprocket Return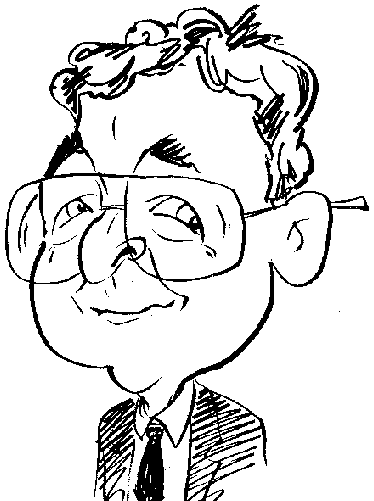 With innovative scrolling and zooming scenes for searching, The Clockwork Man 2 is now available with a bonus game.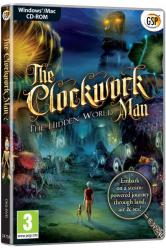 click image to enlarge
Introduced to the game playing public in The Clockwork Man (reviewed previously), Miranda Calomy and Sprocket, her robot companion, return for a second dose of Hidden Object Adventure action. Not surprisingly this second outing is entitled The Clockwork Man 2 with the subtitle of The Hidden World. Available as part of Avanquest's GSP casual game catalogue, The Clockwork Man 2 comes bundled with the original Clockwork Man title.
The Hidden World offers just a single level of game play and does not penalise you for bouts of indiscriminate clicking when searching for items in the Hidden Object scenes. Although some of these Hidden Object scenes are of the traditional static type, The Hidden World also contains zoomable scenes plus scrollable scenes which allow you to move either sideways or up and down as if in a lift. Objects hidden in these types of scenes will be scattered around ensuring that you will need to scroll in either direction or zoom into particular areas. As the scrollable scenes make good use of a layered approach, you could come across several instances where the items you need are concealed behind parts of the scenery unless you are very precise when you stop the scrolling in whatever direction you are moving.
Two types of assistance are available when searching for hidden objects with both types being provided by Sprocket. By clicking on the appropriate option you will be shown an image of the chosen object or a random object will be highlighted with any scrolling or zooming being carried out automatically. Sprocket can also offer assistance with solving the puzzles that are scattered throughout the game. Initially this help will be in the form of an explanation of what is required. A further click will give you a start by performing the first few moves with additional clicks providing a full solution.
The Hidden World is spread over five chapters with a Prologue to help you get started with some of the game's concepts including the need to zoom into a scene for a closer look. You will be advised whenever a scene can be zoomed or is scrollable with appropriate controls appearing on screen.
Your game icon will change shape to indicate when different actions are possible. A hand icon will appear when an item can be picked up and added to your inventory which sits concealed at the top of the screen until touched by the mouse cursor. The inventory will also hold the items you are awarded for completing a Hidden Object scene. You will be able to interact with an item when your cursor changes to gears while a magnifying glass icon allows you to investigate an area further.
Recording your progress through the game will be a journal which sits in the lower right corner of the screen. The journal will include clues and information that will prove invaluable for completing stages of the game. Also positioned in the lower right corner is your map. This can be used to quickly travel between available locations which often need to be revisited several times.
Stitching together the various Hidden Object scenes and puzzles, while helping the story line progress, are various cut-scenes generally involving Miranda and Sprocket although other characters do get a look in from time to time. These cut-scenes consist of static images of the various characters with dialogue being delivered in text and spoken format. Neither the dialogue nor voices used to deliver the lines were all that realistic especially for the Victorian period of the 1890s during which this game is set. Once you have completed the main game, you can replay any of the cut-scenes but it is hardly worth the effort.
The same criticism could also be levied at the appearance of Miranda Calomy. The game's heroine is seen throughout the game wearing the same outfit – in fact it is the same outfit she wore throughout the first Clockwork Man title. This outfit, more suitable for an American Western saloon, consists of trousers and a bodice and is impervious to damage or wear and tear as Miranda is involved in underground exploring, driving a steam train and visiting locations as diverse as a desert, snowbound area and a jungle. Hopefully if there is a third title in the series, the developers will give Miranda a decent wardrobe.
The game's graphics are of a high standard with smooth scrolling while the game play and puzzle solving is challenging especially if you avoid asking Sprocket for help. Priced at £10.20 (remember you do get a copy of the original Clockwork Man title), this is a game well worth considering. System requirements call for a 2.0GHz processor, 1024MB of RAM, 360MB of hard disk space with support for DirectX 8.0. The game will run under Windows XP and later or Mac OS X 10.4 and later operating systems.
The Clockwork man 2: The Hidden World can be downloaded for £10.20 from Avanquest.