Mains USB Charging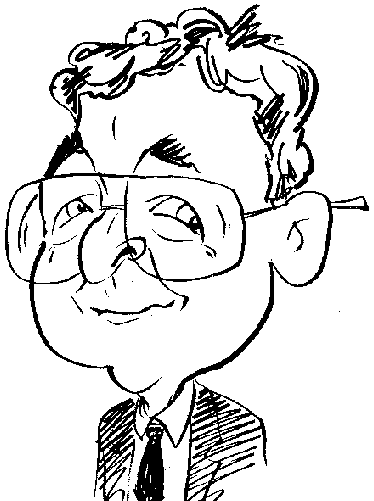 Review controls
Mobile phones, MP3 players (including the iPod) and other devices all need recharging from time to time – an easy task at home but not so easy when on your travels.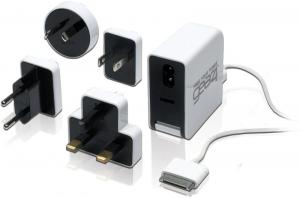 click image to enlarge
As our personal complement of mobile devices continue to grow at a pace, the problem can arise as to which leads we take with us in order to recharge the various pieces of kit when on our travels. The problem can be further exacerbated when these travels take in other countries. A full set of power leads for each device and plugs that will fit the various types of power sockets we could encounter will take up space in our luggage and raise the prospect of weight allowances being exceeded. Offering to provide a possible solution for this problem is a product from Gear4. This product is the appropriately named World Tour 'Dual Charge'.
The kit is packed in such a way that you almost have to practically some of the packaging in order to gain access to the various items that make up World Travel 'Dual Charge'. Central to the kit is the iPod-style white dual charger unit. Measuring 60 x 60 x 27mm, this unit, with a couple of curved corners, features two standard USB ports on one side and slots for mounting an appropriate mains plug attachment on the opposite side. A quick release button allows for the quick changing of the current power plug attachment to suit a different type of socket.
Supplied with the kit are four international plug attachments that, between them, claim to cover more than 150 countries. I have no reason to doubt the veracity of this claim. These attachments are rated at 2 amps and are made up of three different styles of 2-pin connectors and a standard UK 3-pin connector. You just need to slot the correct attachment to the dual charger before connecting to the mains. When connected to the mains, the USB ports glow red to indicate that power is available.
Completing the kit's contents are a couple of white USB leads. One of the leads features a mini connector while the other has a connection for an iPod. If you have a device that requires a different type of USB connection then you can substitute the proprietary lead supplied with the particular product for one of those that came with the Gear4 kit. Two devices can be connected to the dual charger unit and these will be recharged at the same time.
The World Tour 'Dual Charge' kit is not for everybody but if its functionality fulfils your needs then it can prove useful. It is especially useful for those who need to charge two devices simultaneously. The product has been priced at £19.99 and is available from various retailers including at least one High Street Record Chain store. Amazon have the product available for £17.54 including shipping on the following link :
http://www.amazon.co.uk/gp/product/B00157XRU2?ie=UTF8&tag=gadge0a-21&linkCode=as2&camp=1634