Corel WinZip 17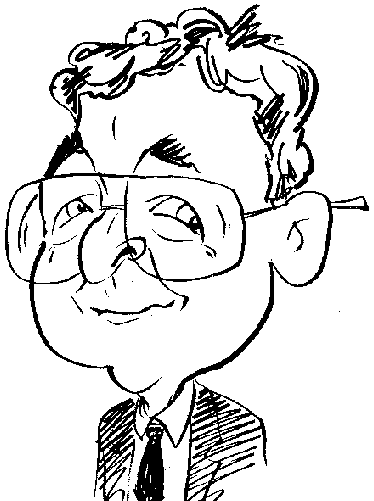 Starting life as a basic compression tool available as Shareware, WinZip has developed over the years to encompass a wider range of functionality as can be seen with version 17.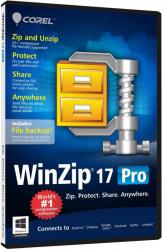 click image to enlarge
As a long time user of WinZip, stretching back to the early days when this software was prominent in the Shareware arena, I have always been keen to check out the latest version of this product that can compress your data. Originally the compression was to enable users to save on storage space when floppy disks were popular with their 720K or 1.44MB capacity. Nowadays it is more to do with reducing the hit on data packages as we download software and send images to friends and family.
In the past, each new version of WinZip, whether a full or interim .5 upgrade, has installed on various versions of Windows and different computers without any problems. However with this latest version 17 of WinZip, a compatibility problem occurred with my work system which declined to co-operate fully with the installation of WinZip. This same system had had no problems with the previous two versions of WinZip (16 and 16.5) but it drew the line at version 17. As events turned out I can state that the problem was to do with my work system and not the fault of WinZip.
While I was able to install WinZip 17 on another system running the same Windows 7 Home operating system, my work system refused to create the necessary file containing the registration code that turns WinZip from evaluation mode into a fully registered copy. Fortunately I was able to copy the relevant file from my second system and this was acceptable by WinZip 17 on my work system. I have yet to discover why my work system acted in this way.
The WinZip 17's interface now features a context sensitive toolbar that changes the available options as you switch between tasks that include Create, Copy, Share, Backup and Tools. You can, if you wish, revert to the legacy look of previous versions of WinZip. However, if at any time, you make this switch in either direction, then you will need to restart WinZip for the change to be implemented.
As far as I can tell there has been no discernable improvement in the file size reduction due to the zip process using normal settings. The same could be said for speed of operation but then WinZip has generally performed its tasks in a quick and efficient manner. But regarding size, there is an option to have any images that are included in the zip content, to be reduced to various set sizes that range from 1920 x 1080 down to 640 x 480. This feature can be particularly effective especially when dealing with large images. In a test run, a collection of four images was reduced from the original zip file size of 1769K to just 37K when using the 640 x 480 setting. For this feature to work, it does need to be selected before the files are designated for zipping.
As well as resizing images, WinZip 17 features a built-in PDF converter that can be applied to documents as part of the Zip process and can even make these documents read only. If you are worried about unauthorised copying of your images and other types of files then WinZip 17 allows you to embed your own custom watermark in images and PDF documents.
With the current hot topic and must-have feature being the Cloud, it should not be too surprising to discover that WinZip now embraces this concept. WinZip 17 allows you to connect to Cloud services such as Google Drive, SkyDrive and Dropbox. While I have yet to be totally convinced as to the value of such offerings, I can appreciate that many others have adopted this feature and make full and regular use of this storage and management aspect of their files. If you belong to this category then you will be pleased to hear that WinZip 17 will let you upload zipped files, open zip files in the Cloud and zip files already stored in your Cloud space before sharing the files with others. You can also post your WinZip created files to Facebook, Twitter and LinkedIn using the WinZip Zipshare feature.
WinZip 17, apart from the install difficulty encountered, continues to satisfy my needs for archiving documents for various purposes. It is quick and efficient in its tasks. There are both Standard and Pro versions of the software available. My review is based on the Pro version which is priced at £42.95 with the standard product costing £25.96. WinZip 17 should run on any system with Windows XP and later.