A Less-Expensive Sibling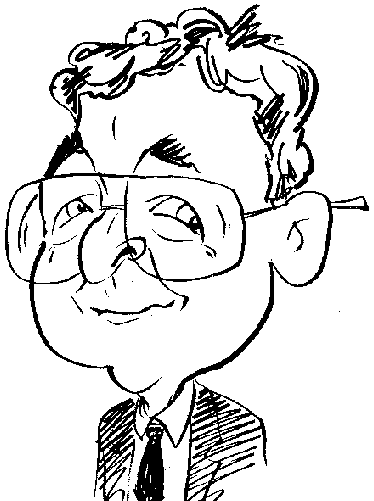 Review controls
While you might feel that Adobe's market-leading professional graphics product, Photoshop, is priced well beyond your current budget restrictions, there is a possible alternative that has also been developed by Adobe. This is Photoshop Elements which is now up to version 11. This product costs approximately one tenth the price of its much bigger sibling.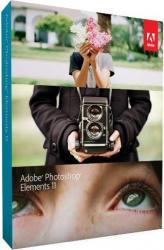 click image to enlarge
Photoshop Elements 11's new opening flash screen gives you the choice of entering the Organizer or Photo Editor module. Both this areas feature a pale grey interface that is easy on the eye and does not distract you from the main purpose of the software. Arranging your images to suit your own preferences is the task of the Organizer module. A tree-structure on the left of the interface allows you to build up and switch between views of folders containing images located on your hard disk. You need to point the software towards the folders to be included in this tree structure. The images will be arranged in the main display area which takes up around 90% of the actual screen area.
Tabs across the top of the screen allow you to switch between viewing your images classified as Media, People, Places or Events based on the currently selected folder. Buttons are provided to classify images as People or by Places and Events. You will need to create the events manually and they can include date and time criteria while locations can be selected from a world map which you can scroll around plus zoom in and out of as necessary. The People option relies on face recognition techniques and carries out the selection automatically. Sadly, when faced with my collection of images, the resulting hits were often wide of the mark as sections of text, a receipt and a pet bird were among the software's idea of people.
Face recognition was not the only feature that fell short of the mark. There is an option from the File menu to "Get Photos & Videos". However when I attempted this, the results were variable. When some videos were added, Photoshop Element 11 closed down of its own accord. The same things happened with the previous version of this software. Certain other videos refused to run with a message stating that the necessary codec was missing yet the same videos ran without a problem from outside the Adobe software. A few videos were quite happy to play.
In the top right corner of the Organizer interface are drop-down menus for Create and Snare. The Create menu includes Photo Prints, Photo Calendar, Photo Collage, Slide Show and Instant Movie which does require you to have Premiere Elements installed on your computer. Among the options available from the Share menu are those for Email, Facebook, Vimeo, Flickr and Online Album.
The Photo Editor module offers users a choice of Quick, Guided or Expert mode. You can conduct your work in a single mode or seamlessly switch between modes to gain access to specific features to achieve the results you want. Whatever your choice, you can load multiple images which are displayed across the bottom of the screen for easy selection when working. The chosen image will be displayed in the main work area which takes up most of the screen. When displaying an image you have the option to view just the before or after image or both images either shown horizontally or vertically.
Quick mode, as you might expect, is mainly used for basic tasks. A tool bar running down the left of the screen contains tools that can be used to deal with tasks such as red eye removal or teeth whitening. On the right of the screen are options categorised as Smart Fix, Exposures, Colour and Balance that open out to reveal nine mini thumbnails showing how different settings will affect the original image. There is also a slider bar for making further adjustments to the strength of the setting that is applied.
For a more wizard-led approach you can select Guided mode. Categorising its features as Touchups (perfect portraits, crop, rotate & straighten etc.), Photo Effects (depth of field, line drawing, tilt & shift etc.) or Photo Play (pop art, reflection, out of bounds etc.), the various options are displayed down the right of the screen. You simply select from a range of options and adjustment strengths safe in the knowledge that changes can be discarded if they do not appeal.
Expert mode gives you far more control over editing and the range of features that are available. Available from a toolbar on the left of the screen are features categorised as View, Select, Enhance, Draw, Modify and Colour. You can also access features from menu options such as Image, Enhance, Layer, Select and Filter with the latter containing several new options.
Apart from the video problems and lack of success with the People option in the Organizer module, Adobe Photoshop Elements 11 performed reasonable well. The product is available either as a standalone offering or bundles with Adobe Premiere Elements 11. Photoshop Elements 11 is priced at £79.10 with the bundle costing £119.14. The software will run on either a Windows or Mac platform. Windows users will need to be running a Pentium 4 with 1GB RAM, 1GB of hard disk space running XP (SP3). Mac users will need a multicore processor, 1GB of RAM, 2GB of hard disk space running Mac OS X 10.6.8.