System Mechanic 10.7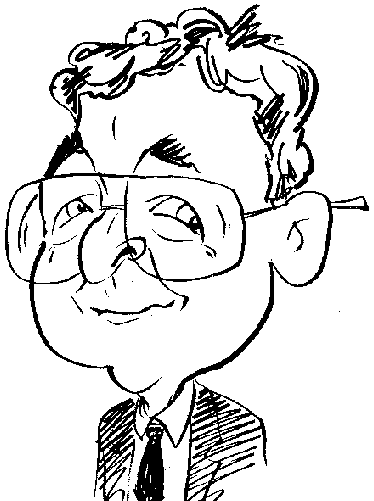 It is a fact of Windows life that your computer's performance will decrease directly proportional to the use to which it is put – much to the delight of those who develop software to remedy this situation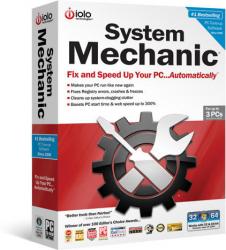 click image to enlarge
Checking my records, which tend to be far more reliable than my memory, revealed that I had first come across iolo's collection of utilities, known as System Mechanic, eight years ago with the arrival of version 5. Back then the product made great play of the software's toolbox approach and even used a desktop icon showing a red toolbox. Since those days the software has undergone a number of make-overs in its appearance but still aims to improve the performance of your Windows-based computer.
You can download a copy of this software with an option to use it in trial mode for 30 days before taking out an annual subscription. This will allow you to use the product on all your computers as long as it is not for business use. As part of the product's installation, you can select the destination drive and folder plus opt to include a PC Health Status Gadget which sits on your desktop and gives you a visual clue as to your system's current health.
Iolo has incorporated several new and enhanced features into this latest version of its flagship product that has been designed to fix a range of issues. Tools are provided to improve the stability of your computer system, speed up various areas of performance and clean out unwanted items. Included among these features are Program Accelerator, CRUDD Remover, Internet Connection Repair, Tune-up Definitions and ActiveCare.
Once installed the software will make an immediate check on your system to identify any possible problems and areas in which improvements can be made. In the case of the review system, it found a total of nine problems which it offered to fix. Why not I thought and so gave the program's its head which then proceeded to eat up the next two hours and so as the fixing process was carried out. During this time the computer was left untouched to ensure that no outside influences could affect the performance of System Mechanic when carrying out its duties. A system restart was called for once the process was complete. This restart included a check disk operation plus a compacting and defragmentation of the Registry which added several minutes to the fixing process.
In total System Mechanic reported that 262MB of hard disk space had been reclaimed which did seem a positive sign and benefit for using this program. However, as a result of this activity, my anti-virus software failed to load leaving me unprotected. This was not what I was expecting and could hardly be considered an appropriate welcome to the software. Even deactivating System Mechanic's own malware feature failed to correct the problem. Fortunately System Mechanic does possess a feature which allows you to undo any of its action so that you revert back to a previous state. Implementing this option meant my anti-virus software was able to load without any hindrance.
After this initial set-back, admittedly one that was reversible, I was a little hesitant in allowing System Mechanic to make any further adjustments or give it access to my other computers. But buoyed by the knowledge that I could undo any actions I accepted System Mechanic's offer to speed up the host computer by turning off unused background programs using its EnergyBooster facility.
It did not take too long before I was presented with a list of programs that System Mechanic felt could be turned off without any reduction in functionality. This list was headed by a section entitled "Services typically not used" with all its entries tagged for removal. Trusting System Mechanic in this matter, I accepted the offer to have these items removed. It was not until an hour or so later that I realised I should have examined the list more closely as one of them was the print spooler whose absence meant I was unable to print anything. Strange that iolo feels its users will not want to print documents with their speed-improved computer. Again the undo facility was called into operation.
When using the tools available in System Mechanic you have a choice of targeting a general area such as acceleration, clean-up and security or opt for a specific tool to tackle a precise task. For example you could use the Defrag Memory tool which was able to increase my available memory from 52% up to 60% or the CRUDD Remover that looks for programs performing a similar task. It was able to identify two DVD programs and three media players on the test system. It offered to remove the ones I did not want to regain hard disk space. In a similar way the Junk File Finder tool found 431 items, taking up 17.07MB of space, that could be safely removed – I must admit I declined this last offer.
System Mechanic certainly contains some impressive features that can enhance the performance of your system (speed improving was less noticeable than storage space regained). It can, however, sometime adopt an over-aggressive approach to its tasks without fully being aware of the consequences of its actions. Yes you can undo mistakes but when those mistakes involve blocking anti-virus software or removing the print capability then the situation should not have arisen. In the hands of an experienced user System Mechanic will be fine and iolo should be congratulated on allowing use of the software on all their systems but novice users might prefer to look elsewhere for their performance enhancement.
Iolo are offering the latest version of System Mechanic at $39.95 for a one-year service plan with renewals costing $29.95. System requirements call for a 400MHz processor or faster with 256MB RAM, 25MB of hard disk space, IE 6 running Windows XP and later. I have attached a link to a free version of this software which gives reduced functionality.
http://www.iolo.com/promo/smfree/?utm_source=GadgetSpeak_medium=link_content=none_campaign=pr