Serif WebPlus X5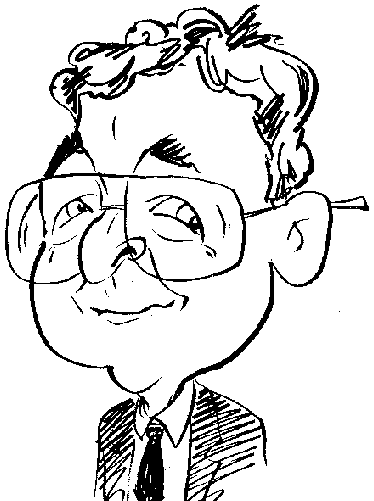 While not as well known as some of its other products, Serif does have a website design package for those looking to create an online presence.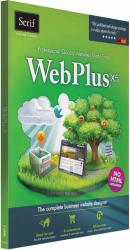 click image to enlarge
Continuing its policy of adding the suffix of "Plus" to all its products, Serif's latest website designer package is entitled WebPlus X5. This product promises to allow the user to create professional-quality websites without needing any skills in the lingua franca of HTM. As with other products in the Serif family, WebPlus X5 comes without any printed documentation. You do get a User Guide but this is in PDF format which is located on the product CD.
Installing the program is straightforward. You just need to follow various on-screen prompts and instructions. As part of this process you will need to enter a 25-character serial number which is supplied with the product.
While not the fastest loading piece of software that I have come across, the wait is not too excessive and you are presented with a well-designed interface (more of this a little later) overlaid by an opening menu with options to Create, Open, Learn and Get More. When creating a site you can start from scratch or make use of one of the supplied design templates. The Open option gives you the choice of selecting a layout, navbar or scheme. Several useful on-line tutorials with vocal accompaniment will provide tips on how to get the best out of this software as you are lead through various processes. Along with options to visit the template store and WebPlus hosting, the Get More option includes links to a variety of free stuff offerings that you can download.
As with the opening menu, the main interface is divided into sections. There are both vertical and horizontal tool bars with a central work area. Running down the left of the interface is a How To pane for those jobs that you do not feel comfortable to tackle without assistance. A media bar is located at the bottom of the screen while the right side of the interface holds tabbed panes for properties, sites and align/transform/character.
WebPlus X5 attempts to spread its net (no pun intended) as wide as possible by combining ease-of-use features with more complex business aspects such as e-commerce and providing live streams from social network sites. While the more experienced user might prefer to start from scratch with a blank page and build up their site from the base upwards, those taking their first steps into website design can call upon the supplied templates and use the WYSIWYG (What you see is what you get) approach along with drag & drop functionality to ease the creation process. The underlying code will be produced by WebPlus so that you do not need to work with or even consider HTML code.
The tabbed panes and flyout tools help with selecting the look and feel you want with the site. You also have access to image galleries, text frames, buttons, navigation bars, tables and other items to add visual appeal to the site. There are even tools to add embedded multimedia and, as mentioned earlier, options to include e-commerce features including incorporating PayPal. Although there are wizards to help with some features, you will find that the further you delve into this product's functionality, the more your ability will be stretched. Not in itself a bad thing, but something you should consider.
Of course creating your website is only the first stage of having an on-line presence. Your site will need to be hosted by an appropriate service. As part of the basic package, Serif gives you a 12 month WebPlus.net hosting service. This service includes a domain name registration with a .com or.co.uk address plus 2GB of space and 25GB a month traffic. I am not sure what action, if any, Serif will take if you exceed this figure. After the initial 12 month period continued hosting will cost £4 a month or £40 a year. These figures are competitive so should ensure you are not tempted to change services.
WebPlus X5 is well worth considering with its range of functionality and supplied content. Serif has priced this product at £81.69. WebPlus X5 requires 749MB of free hard disk space on a system capable of running Windows XP and later.