Masking Software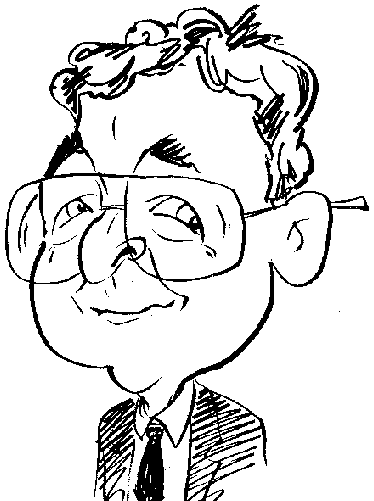 They saw the camera never lies but some assistance a camera's images can be edited to change the scene.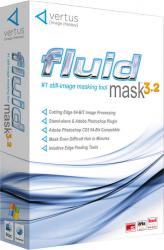 click image to enlarge
Utilities, and certain other types of applications, tend to fall into one or two main categories. They can either attempt to spread their functionality as wide as possible, in a kind of jack-of-all-trades approach (maybe master-of-none) which can give the illusion you are getting your money's worth or take the one-trick pony route by concentrating on delivering one particular function. Fluid Mask from Vertus definitely falls into the latter category.
I have to admit that I had not heard of this product or the company responsible for it before receiving version 3.2 of Fluid Mask. Developed by Vertus Technologies, a company that concentrates its efforts in the field of image technology by producing software that allows users to tackle, what are perceived as difficult, tasks in this area in simple and easily accessible ways, Fluid Mask is a still-image editing tool. In other words, it provides the means to select and cut out portions of an image you do not need or want to save. Fluid Mask can operate in standalone mode or it can act as an add-on for Adobe Photoshop and Adobe Photoshop Elements.
You can download this product from www.DownloadBuyer.com or, if you prefer the boxed article, purchase a copy from Amazon.co.uk. Installation proved to be straightforward and gives you the opportunity to select from a list of Adobe products that it will integrate with. I was a little surprised to note that, while you can select the destination drive and folder, some of the files were copied to a different drive on my system – hardly a major inconvenience but one you need to be aware of. As the program initially installs itself in trial mode, you will need to insert a 20-character serial number otherwise the software will shut down after you have started it on 14 occasions.
Printed documentation is limited to a single A6 sheet of paper. This documentation provides basic instructions on how to install/upgrade this product. Checking the supplied CD revealed that there was no PDF file with an electronic version of a User Guide. At least there is a Help feature in Fluid Mask but you will require a live on-line connection to take advantage of it as it is located on the Vertus website. As well as standard help you also have access to a series of tutorials that cover different aspects of the program.
The program's opening interface is rather plain with a just a splash of colour for the title headers of a series of panes running down the right side of the screen. These panes provide navigator, object finding, edge blending and tips features. A tool bar runs across the top of the screen with a more heavily populated tool palette occupying the left side of the screen. Taking up most of the screen space is the Masking area with tabs for switching between source, workspace and cut-out views. A view options bar with an adjustable mask opacity slider control sits at the bottom of the interface.
When bringing in an image, Fluid Mask supports a wide rang of file formats including bmp, gif, jpg, jpeg, png, tif and aif. The Fluid Mask software immediately begins to analyse the image and outlines all the various elements in the colour blue. You can then select which elements you want to keep and those that will be deleted. In traffic light fashion, green is used for keeping while red marks the items that will be deleted.
At any time you can check the results and, if necessary, make any adjustments to delete further sections and/or restore others. A zoom facility allows you to move in for a closer look for dealing with tricky areas. When selecting the various elements you have a choice of three different types of brushes for each action. These brushes are identified as global, local or exact, allowing you to tackle the appropriate tasks in a manner that is suitable. You can opt to replace the removed sections with a blank area or use a specified colour. Tools are available to blend the transition between the image and background for a smoother effect. The resulting image can then be saved with the software limiting you to a choice of png or tif format.
When tackling clear cut images with smooth edges, very little adjustment will be required. However you will need to put in some work when working with images such as those with jagged edges that can sometimes occur when dealing with somebody with wind-blown hair. Tackling a profile view of myself took around ten minutes due to a shadow effect and my glasses while selecting the image of a cockatiel took little more than a minute.
Fluid Mask is a specialised tool that will really appeal to those who work a great deal with images and need to extract or remove portions of a scene. They are unlikely to raise too many objects to the product's price of around £99 while this could put off the more casual user. This software is capable of running on a system running Windows XP (SP3) and later with 250MB of available hard disk space or a Mac running OS X Tiger v10.4.11.