Corel WinZip 15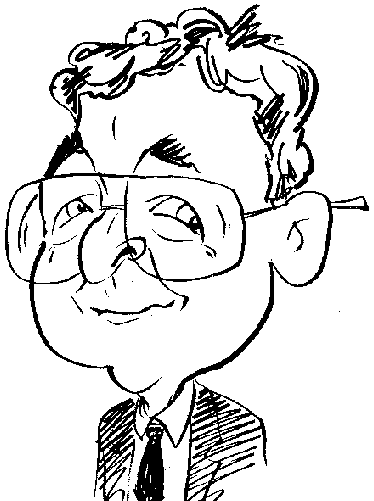 Review controls
While hard disk sizes have increased and Broadband allows for faster download speeds, the need to compress files is reduced. However I still feel there is a place for produces such as WinZip.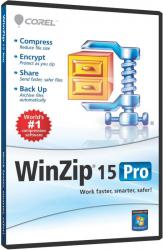 click image to enlarge
Over the years, and involving numerous computers running various flavours of Windows, a regular, you could almost say "permanent", resident application on my system has been WinZip. Unlike a number of other titles in its portfolio, Corel has taken the decision with WinZip to retain the traditional numbering method rather than replace the "10" with an "X". As a result the latest version of this compression software is WinZip 15 with both Standard and Pro being available. This review is based on the Pro edition of the software.
When installing this software you are given the option to select either a custom or express process with the former being more suited to the experienced user. As part of the installation you can opt for any compression to make use of the latest technology for faster and smaller file sizes or stick with the legacy option. While the latest technology has its advantages, it can cause problems by not being compatible with some of the earlier versions of archiving software. When sending files created by this latest technology you do need to be sure that any recipients will need software that supports this feature. It is quite easy to switch between the two types of compression as you tick or untick the appropriate setting.
As is becoming increasingly popular, you will need to activate the software. This process requires the entry of a supplied serial number and an Internet connection. You will be sent a registration code via email. This will allow you to re-install the software if the situation arises for various reasons.
Rather than restrict the user to a standard interface, WinZip 15, like is predecessor, allows you to select from a ribbon-style interface with its Windows 7 overtones or remain with the legacy arrangement that is more wizard-based, relying on menus and a toolbar. Although I occasionally dabble with the ribbon approach, I generally opt for the legacy option and suspect that many users will follow suit.
A slightly different route needs to be taken if you wish to change the default interface. The procedure will depend upon your starting point. If you are moving from the ribbon environment then you need to select the Settings tab followed by Options before selecting to start WinZip in legacy mode. Moving in the opposite direction requires you to click on the Options drop-down menu and then choose the setting to start WinZip in ribbon mode. In both cases the change will not apply until you restart WinZip.
Whatever mode you select, the archiving process is simple. You merely select the destination, type in the file name and target the content. Archiving is fast with feedback being provided as to the space saved. The saved space does depend upon the type of data being compressed. In some cases, as my tests show, there is only a very minor difference between the original and either legacy or enhanced compression. The table below shows the results of four test runs using both legacy and enhanced compression.
| | Original | Legacy | Saving | Time | Enhanced | Saving | Time |
| --- | --- | --- | --- | --- | --- | --- | --- |
| Doc 1 | 513KB | 221,27KB | 57% | 2 sec. | 209.44KB | 59% | 1 sec |
| Doc 2 | 2.12MB | 1.33MB | 38% | 2 sec | 1.12MB | 47% | 2 sec |
| Images | 23.05MB | 21.54MB | 7% | 11 sec | 17.34 | 25% | 14 sec |
| MP3 | 200MB | 196.7MB | 2% | 21 sec | 196.03 | 2% | 45 sec |
As you can see from these figures it could be regarded as a case of swings and roundabouts. It is possible to save on file size, but not always, and it could come with a time penalty. I tend to stick with the legacy option and generally use this software for documents with a smattering of images.
WinZip does not limit its functionality to that of compressing data and saving on disk space. As you will notice from its software box, it also tackles the areas of encryption, sharing and backing up data. When archiving files you can opt to encrypt data using 128 or 256-bit AES encryption and protect it with a password. For further protection there is an Auto-Wipe feature that can be set to remove encrypted files after they have been viewed.
WinZip has a Send To option whereby you can dispatch archived files to others via email, posted to an FTP site or burn to optical media. When sending via email, you have the option to break an archive up into small logical packages and send the content direct from WinZip without needing to open your mail client.
While you can create and save specific jobs that you wish to run on a regular basis, WinZip comes with a series of pre-defined jobs. These jobs include zipping your documents, libraries, photos and favourites. This particular feature could be used to provide you with a back-up capability allowing you to off-load data to a secondary location for safe-keeping.
Supporting such Windows 7 features as Jump Lists, Libraries, Windows Explorer Preview and Multi-Touch Gestures, WinZip 15 Pro will continue to act as my archiving application. It is priced at £43.86 and you will need to be running Windows XP and later.
http://www.corel.com/servlet/Satellite/gb/en/Product/1207834997200#versionTabview=tab1&tabview=tab0