A Name Changing Title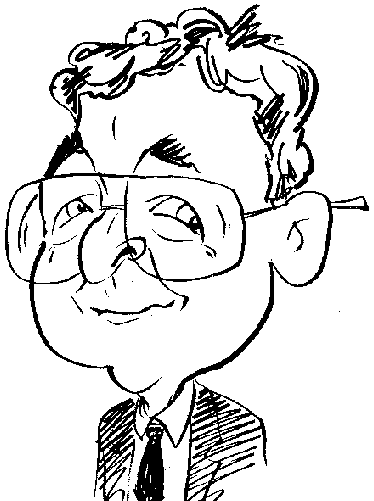 Review controls
The arrival of a product with the number 6 attached had me thinking that I had missed out on the first five titles in the series but that was not so.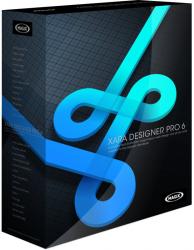 To avoid any confusion I should make clear that Designer Pro is not a brand new product from Xara but rather the new name for what was the company's flagship graphics title, namely Xara Xtreme Pro 5.0. With this name change, Xara has taken the opportunity to carry out a major make-over on the product.
At the heart of this latest version of the product is a new UI (User Interface). While there might not appear to be much difference from the previous version (back in its Xtreme Pro days), on an initial glance, once your mouse cursor starts to hover over items you discover that certain tools and buttons have a fly-out featuring offering additional options. The presence of these fly-outs is indicated by a small white triangle in the lower right corner of the appropriate icon. Using this feature gives you access to a wider range of options from a single source. If you find that you are using one of these fly-out alternatives on a regular basis, then you can move it to the main tool bar.
Some thought has been put into the way you can access the product's Design Gallery. The content is categorised under various headings which are then presented in a hierarchical format. You can drill down through the various levels and select your chosen option with a double mouse click.
Designer Pro 6 brings together different elements of Photo, Text and Drawing functionality. When working with Photos, Xara has taken the decision to make them vector-based with full edit and non-destructive capability. Designer Pro now includes support for intelligent scaling that covers content-aware photo zoom and content-aware scale capability. With the former you can zoom in so that the content is enlarged while retaining the picture size of the original. The latter option allows you to scale an image without distorting the view. This feature works best with panoramic views of a scene.
A new clone tool has been added and it appears on the Photo tool fly-out. With this tool you can select an area of a photo and then replace its content with another area of the image. Options are available to use outline guides, increase or reduce the clone area and implement freehand smoothing and feather control.
The Photo tool fly-out contains a number of other features. You can adjust the brightness of a particular area; view the embedded EXIF data and opt to import high resolution images at a lower resolution to reduce memory consumption and improve speed of performance. There is also a tool for correcting the perspective effect of photos in order to improve the viewing angle.
Text has benefited from the introduction of two new features. When creating a body of text you can now include bullets, numbered lists and indents to highlight certain sections. This range of features is available from the Text infobar. The second addition is the ability to find and replace words and phrases by using the relevant option on the main Edit menu.
Xara has made a number of changes to the Drawing aspect with Designer Pro 6, including one that reverts back to a previous version of the product,. When drawing a new object, the software will automatically take on the attributes of the last object selected. The transparency tool now allows you to apply a flat or graduated effect to an object. Selecting an arrow head or tail to a line has been made easier. New shapes are created filled in rather than as an outline as previously happened while pressure sensitive drawing has been improved. With a return to the method used by version 4, new extensions to a line are automatically joined rather than requiring the intervention of the mouse. You will also find that the Object Gallery has now been renamed Page & Layer Gallery with new modes for Layers, Find and Solo.
Xara has always had a strong affinity with the Web and so it should come as no surprise to discover that Designer Pro 6 has a number of new features covering that particular area. You can now preview the current page and the whole document. Options are available to create a slideshow of thumbnails plus implement incremental publishing so that only updated files are actually uploaded. There is support for justified text and you have access to a Flash video player which can be embedded in a site. Also included is support for rounded corners, drop shadows and improved NavBar handling.
This is a powerful product with a range of features. You can download a 30-day trial version of this software direct from the Xara website. The full product is priced at £249. System requirements call for a Windows computer running XP and later with 256MB of RAM and 200MB of available disk space.