FileMaker Pro 11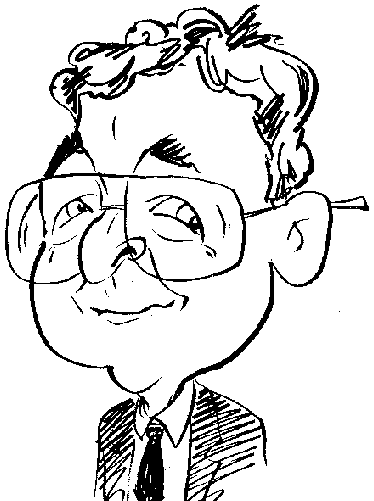 Review controls
Available for both Windows and the Mac platform, FileMaker Pro is a database product with a loyal following of users that includes myself.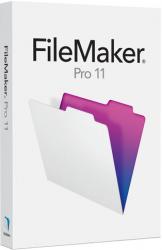 Recently, during one of my infrequent tidying up sessions, I came across an old copy of FileMaker Pro software. This was version 3.0 of the product (it came on floppy disks rather than optical media) and it was my introduction to the database functionality offered by FileMaker. By coincidence (otherwise my discovery would have had no significance) the latest version of FileMaker Pro, now up to version 11, arrived shortly after my re-acquaintance with this earlier copy of this database software that is available for both the Mac and Windows platforms. My review is based on the Windows based version of FileMaker Pro 11 Advanced software.
As you expect with a new version of a well established product, there are some new features while others have been enhanced. However before taking a look at these features, my first consideration when using any new versions of FileMaker Pro is how it handles my existing databases previously created and regularly accessed in earlier editions of the software. The program's Quick Start feature allows you to create a new database from scratch or use one of the supplied Starter Solutions that cover a mixture of home and business topics. A conversion module is provided to allow you to work with an existing file such as one created in Excel or consisting of tab delimited or comma separated data. However none of these suited by intension of using an existing FileMaker Pro database.
Fortunately this Quick Start screen has both a recent and favourites sections for existing databases. Using Windows browse feature I was quickly able to add various existing databases to the favourites group. I was pleased to discover that FileMaker Pro 11 accepted these files without any problems in reading and displaying the data. Furthermore, previously created shortcut icons on the desktop for launching these files were automatically adjusted so that the new version of FileMaker Pro was launched in conjunction with the designated databases rather than the version that was current when the shortcuts were originally created.
One feature that has benefited from enhancement is that of Charting which has five different styles of presenting the relevant data. You are given the choice of opting for a vertical or horizontal bar, area, line or pie chart. The results can easily be published on the Web by using the Instant Web Publishing feature.
One of FileMaker's attributes that has always appealed to me has been the ability to customise the way any data is laid out and how individual fields behave in certain circumstances. Version 11 of FileMaker Pro introduces the Inspector. This feature gives you access to the tools to adjust the layout, structure and field properties. Presenting you with a tabbed interface, this floating pane presents all the tools you will require for adjusting the current view of the database.
While FileMaker Pro has always had a Find feature and the previous version of the software gave us the ability to save and reuse search criteria for often used jobs, FileMaker Pro 11 introduces the Quick Find search box. This feature comes into its own when you are looking for a particular data entry, whether it is a single word or phrase. You may have forgotten which field might contain the data. Quick Find automatically scans all the fields in the database and will report back with the hits. Even if your memory, regarding fields, is superior to mine, and in most cases that wouldn't be difficult, you should find this feature to be extremely useful.
When creating a database it can sometimes be useful to create a link between it and an external data source such as an Excel spreadsheet. Not only does FileMaker Pro allow you to create such a link but this latest version of the software provides a recurring import feature. With this type of link in place, the database will automatically update itself whenever it is opened. While perhaps not a must have feature for home users, it should appeal to the business community even though the import feature only works one way and any data transferred is read-only so can not be edited.
Other new or enhanced features in this version of FileMaker Pro include text highlighting, scripting enhancements, portal filtering and the ability to store specific layouts in their own folders. Overall FileMaker Pro 11 is a well designed product that is aimed more at business rather than home users especially when cross-platform compatibility is a requirement. As reviewed this software is priced at £329 with an upgrade option at £197. There is also a standard version of the produced priced at £219 (upgrade price is £131).
There is some variation in the system requirements depending upon the chosen operating system. The minimum requirements for Windows XP consist of a 700MHz processor with 256MB of RAM. Windows 7 users will require a 1GHz processor with 1GB of RAM. Intel based Macs will need 1GB of RAM while PowerPC G4 users with get away with 512MB of RAM.
http://www.filemaker.co.uk/products/filemaker-pro/whats-new.html?homepage=upgnew