Fix-It Utilities 10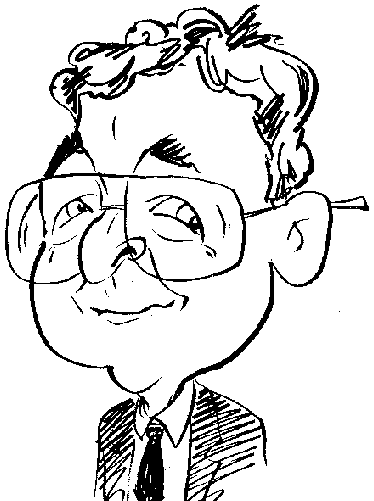 Review controls
Keeping your computer running at its optimum capacity can be time consuming. Fix-It Utilities offers to take over this task.
Buy Now!
Fix-It Utilities 10 Professional
Direct from Avanquest
only £29.99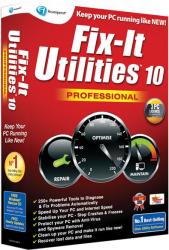 Now up to version 10, Fix-It Utilities has been around for a good number of years during which it has racked up impressive sales figures and won a number of awards. This latest version of software that promises to "keep your PC running like NEW", supports both 32 and 64-bit Windows including Windows 7. As with some of the previous versions of this title, you are granted a three-user license allowing you to run the software legally on more than one system. Following its normal pattern, the product's installation routine requires the entry of a 29-character serial number (otherwise the software will run in trial mode) and gives you a choice of Standard or Advanced mode. With the latter you can cherry-pick which elements are installed and select the product's destination folder.
When you first run the software you will be offered the opportunity to check online for a latter version of the software. In my case this proved to be unnecessary. Once loaded the software reports back as to the status of the host system with regards to Overall, Security and Maintenance. The initial diagnosis could be rather worrying, especially for somebody coming new to the product, as several items were immediately flagged for attention.
However this does not indicate that there were problems rather than the procedures flagged had just not been run – this was, after all, the first time the program had been loaded. At this point you can either opt to have all the procedures run automatically which could take a considerable amount of time especially with regards to the JETDefrag operation which certainly does not live up to its name as it defrags your hard disk(s). After carrying out its checks, repairs and reporting back regarding any actions taken, the three areas should all register at 100%.
Fix-It Utilities divides its functionality into areas designated as Diagnose, Fix & Maintain, Optimise, Cleanup, Recovery and Anti-Virus/Anti-Spyware. Each area contains a series of tools relevant to the particular topic. Individual tools are represented by a large icon and a brief description of its functionality.
If you have opted to install the Anti-Virus and Anti-Spyware elements then this will work in the background using features such as Active Defence to warn and protect you against attacks. You can carry out a quick or deep scan; set up allowed and blocked lists; plus view history logs regarding any previous scans.
Selecting Diagnose brings you a range of tools designed to identify areas that could cause problems. You will have access to tools that log Windows error messages; display information about your hardware and software; check drives for errors; plus monitor your computer's resources. Any problems detected could then be passed on to the Fix & Maintain section.
There are six different tools in the Fix & Maintain section including a One-Click Fix Up wizard. This feature checks your hardware for problems and repairs those it finds plus backs up critical files. Other tools are available to check for and make changes to the Registry. There is also a schedule to enable Fix-It Utilities to run at user-designated times plus a tool to synchronise the computer clock with an Internet time server.
As with Fix & Maintain, the Optimise section has a One-Click wizard to help optimise your hard disk to improve performance. You can select a profile to optimise your system performance. These profiles include those for Office use, Multimedia or Gamer. Options are available to improve Internet speed and optimise memory plus or reset various Windows settings.
Continuing the trend, there is a One-Click wizard in the Cleanup section. This wizard will remove unwanted files, Registry entries and Internet clutter. If you prefer you can use specific tools designed to target temporary files, the Registry and other types of files. There is also a Shredder option which needs to be run from Windows Explorer.
The final section of Recovery contains tools to find and recover files that have been deleted – as with other such tools, this feature works best the sooner it is used after the actual deletion. You can create a bootable rescue disk; create and restore a check point; plus take a snapshot of your system. You can also undo changes that Fix-It Utilities has made to the system.
Overall Fix-It Utilities 10 contains a wide range of tools. There is some overlapping in the functionality provided by these tools but that does not detract from its usability. It may not be the fastest set of tools around but they are easy to use. I did encounter one slight problem that could affect some users. While running Fix-It Utilities 10 I was unable to use a particular hot key combination that allowed me to switch between different systems connected via a KVM link. Closing Fix-It Utilities cleared the blockage.
Fix-It Utilities 10 requires a system running Windows XP and later. You will need to have 256MB of RAM and 170MB of available hard disk space. With its three-user licence, the product is priced at £29.99.
http://www.avanquest.com/UK/software/fixit-utilities-10-professional-114928